Flood mitigation project at Jalan P. Ramlee to complete by year-end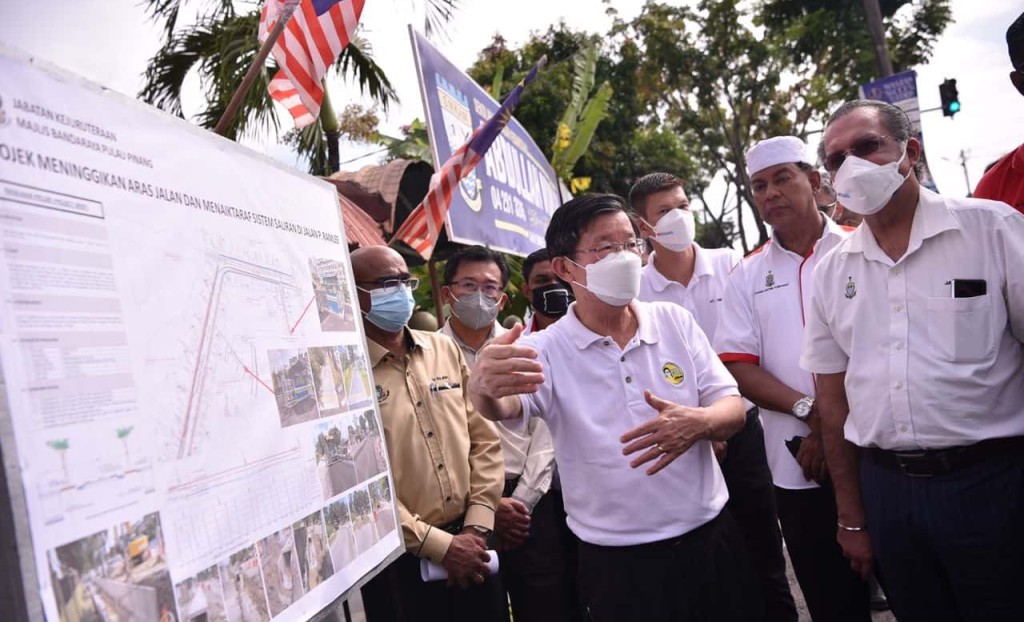 While awaiting the implementation of the Sungai Pinang flood mitigation project, short and medium-term projects have been executed by the Penang government to minimise the magnitude and flood frequency in the area.
Chief Minister Chow Kon Yeow said part of Jalan P. Ramlee (from the Jalan Ismail Cik Matt junction to the Jalan Perak junction), which is in a generally low area, has been raised by an average 0.5m from its initial height.
"The medium-term project, which includes efforts to increase trench capacity and the installation of two pump houses, is scheduled to complete end of this year.
"According to Penang Island City Council (MBPP) secretary Datuk A. Rajendran, the estimated cost of the project is RM5 million.
"We could see a positive impact resulting from this local council project.
"However, the implementation and completion of the Sungai Pinang flood mitigation project are still crucial to mitigate floods in the area," Chow said during the 'Jelajah ❤️ Penang' programme in Jelutong today.
Also present were Jelutong MP R.S.N. Rayer, Penang Local Government, Housing, Town and Country Planning Committee chairman Jagdeep Singh Deo, Batu Lancang assemblyman Ong Ah Teong, and Rajendran.
Source: Buletin Mutiara