AME Elite and Majestic Builders to jointly develop RM1bil industrial park in Penang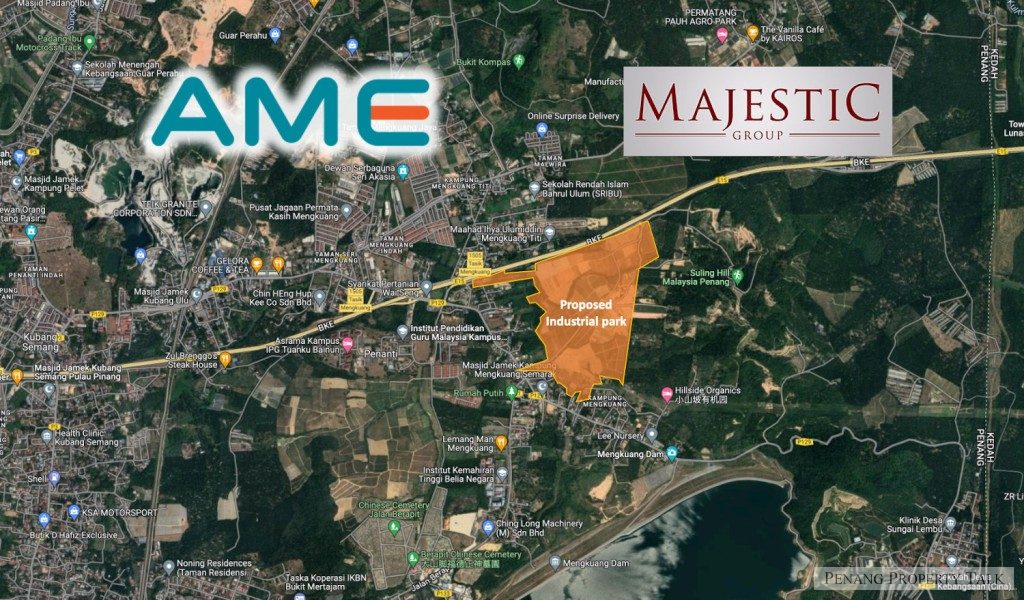 AME Elite Consortium Bhd and Majestic Builders Sdn Bhd will jointly develop a RM1bil gross development value (GDV) integrated industrial park in Seberang Perai Tengah, Penang.
The industrial space solutions provider, in a statement, said its wholly-owned subsidiary Northern Industrial Park Sdn Bhd and Majestic Builders had jointly formed a special purpose vehicle (SPV) to undertake the industrial park development.
The SPV, Suling Hill Development Sdn Bhd, has entered into a sale and purchase agreement with landowner Waz Lian Holdings Sdn Bhd to acquire the 175.98-acre freehold development land for a total purchase consideration of RM130mil.
According to AME, the acquisition will be satisfied partly via cash amounting to RM80mil, while the remaining consideration of RM50mil is anticipated to be settled in-kind via industrial properties from the intended industrial park development within 24 months upon fulfilment of conditions of the sale and purchase agreement.
"We are thrilled to find in Majestic Group an equally visionary partner that yearns to bring the tested concept of our fully-integrated industrial parks to Penang, to attract even more high-quality investments.
"The tremendous job-creation and economic multiplier effects from the proposed industrial park will certainly position Malaysia as an advanced industrial hub, conducive to propel the expansion of growth-focused multinational and domestic corporations," AME Elite group managing director Kelvin Lee Chai said.
"This strategic acquisition is consistent with AME Elite's strategy of expanding our i-Parks beyond Johor. We anticipate the next seven years to be very exciting for us as this project with potential GDV of RM1bil comes into fruition," he added.
Source: TheStar.com.my