Short-term rental guidelines is expected to come into effect in January 2023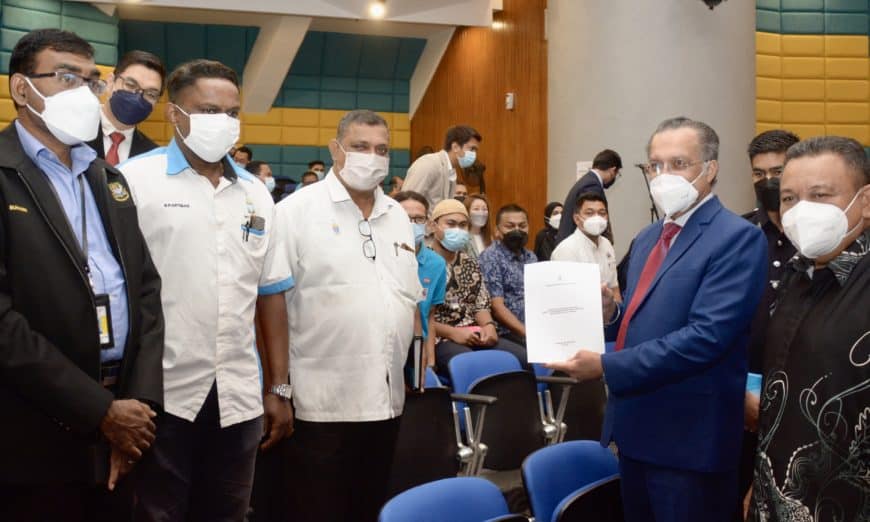 The Penang State Government introduced short-term rental guidelines for highrise and landed houses which is expected to be enforced from January next year.
State Housing, Local Government, Town and Country Planning Committee chairman Jagdeep Singh Deo said the guidelines were drawn up together with local authorities (PBT) and related agencies since December last year and are now more than 90 percent complete.
"Currently, we are conducting an engagement session involving all parties including owners of strata units as well as landed residences to get feedback on these guidelines.
"We will present the completed guidelines in the Exco meeting in the next two or three months," he said at a press conference after officiating the engagement session near Komtar here this morning.
Also present, are Seberang Perai City Council Mayor, Dato' Azhar Arshad; Divisional Secretary, Local Government Division, Nur 'Aishah Md. Norodin and Director of the Building Commissioner, Penang City Council (MBPP), Sr. Nik Ariff Long Dir.
Commenting further, Jagdeep said that from 2019 until May this year, more than 600 complaints have been received by MBPP from owners of strata units regarding problems caused by lodgers.
"Among the complaints that are often received is the issue of noise, homestay tenants using shared facilities such as the gymnasium, swimming pool and other facilities.
"Therefore, the State Government cannot take these complaints lightly because they involve the well-being of other residents.
"Currently, if there are any cases regarding residential units that are used as homestays, PBT can take action in accordance with existing laws." he explained further.
Jagdeep said that Penang is the third state with the most high-rise buildings in the country comprising 2,511 stratified schemes with 326,464 residential units.
"Penang Island is currently a tourist attraction and there are homes that are used as homestays, we do not want to stop this industry from developing.
"However, in order to safeguard the well-being of unit owners, these guidelines need to be enforced to ensure that they are not affected by issues caused by homestay tenants," he added.
Source: Buletin Mutiara