UDA launches Wakaf Seetee Aisah 2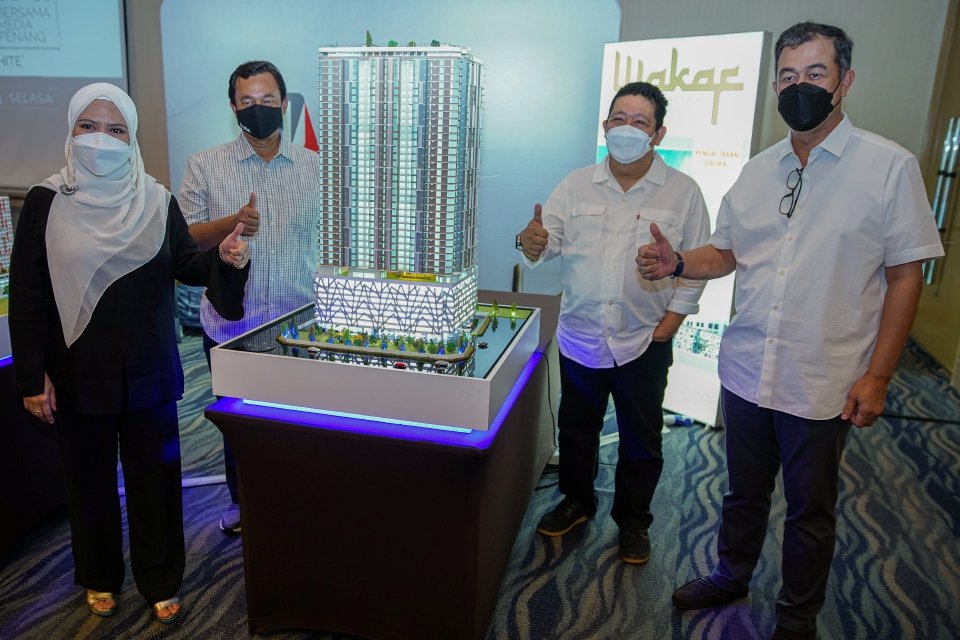 UDA Holdings Bhd (UDA) continues to drive the development of wakaf properties in Penang through the launch of its latest project, Wakaf Seetee Aisah 2.
The project, located in Seberang Jaya, is a mixed development on 7.23 acres of land and will provide 611 residential and commercial units.
This is a strategic collaboration between UDA, which is also a property developer, asset management, facilities, hotel and agency under the Ministry of Entrepreneur and Cooperative Development (MEDAC) with the Penang Islamic Religious Council (MAINPP), as the trustee of the land.
UDA chairman, Datuk Norliza Abdul Rahim, said his party, as the head of wakaf property development, would continue with their main focus, which was to encourage property ownership, especially in the city.
"This effort can also increase the value of wakaf land as well as generate positive results and contribute to the economic growth of Muslims in Malaysia," he said in a statement.
Wakaf Seetee Aisah 2 is divided into three phases comprising 150 units of low cost apartments namely Asnaf residences (Phase 1), 422 units of condominiums (Phase 2) and 32 units of four -storey shop lots as well as a seven -storey office building block, surau and convention hall (Phase 3).
The project with a gross development value (GDV) of RM187 million will be launched in June this year (Phase 1 & 2) and early next year (Phase 3).
Meanwhile, UDA President/Chief Executive Officer, Sr Mohd Salem Kailany, said this effort was in line with his party's focus, which was to empower the ummah through the development of wakaf land in strategic urban areas.
He said, this initiative is also expected to increase public awareness regarding the wakaf property development industry which has high potential and is able to generate income to support the economy of the ummah.
"Wakaf Seetee Aisah 2 is developed on wakaf land, so it has the concept of leasing with MAINPP for 99 years and is only open to Muslims.
"Condominiums (422 units) with an area of ​​950 square feet to 1,100 square feet can be owned with prices starting at RM299,000, are suitable for own stay s as well as future investments.
"The price offered is 30 per cent lower than the current property price," he said.
The Wakaf Seetee Aisah 2 project is strategically located minutes away to the North-South Highway, Penang Bridge, Butterworth Outer Ring Road and Butterworth Ferry Terminal.
In addition, it is located close to Seberang Perai industrial park as well as surrounded by various facilities such as hospitals, schools, institutions of higher learning, shopping malls and leading hotel chains.
Source: BH Online