Penang state government approves RM2.4 million for repair works at Padang Tembak Flats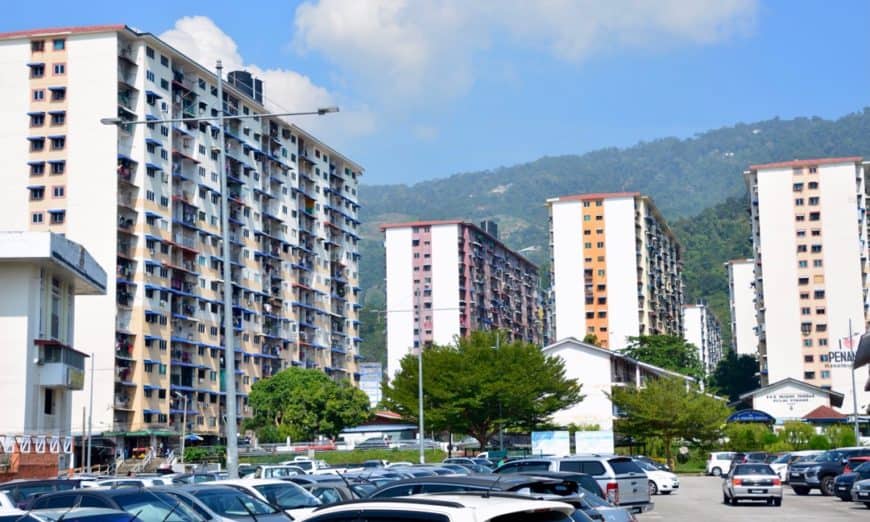 From 2008 to March 1, 2022, Penang State Government has spent a total of RM293.93 million for 29,944 maintenance works on all public and private housing schemes in the state.
According to State Housing, Local Government, Town and Country Planning Committee chairman Jagdeep Singh Deo, a total of RM214.26 million involves maintenance work on public housing schemes.
"Meanwhile, for the housing scheme under the Penang City Council (MBPP) a total of RM24.81 million has been spent; housing scheme under Seberang Perai City Council (RM4.59 million) and private housing scheme under the Penang Maximum 80 Percent Maintenance Fund (TPM80PP, RM50.26 million), "he said at a press conference broadcast live via Facebook Live yesterday.
Also present were Bukit Bendera Member of Parliament, Wong Hon Wai and General Manager of the Penang State Housing Authority (LPNPP), 'Ainul Fadhilah Samsudi.
In the same press conference, Jagdeep also expressed his appreciation to the Ministry of Housing and Local Government (KPKT) for approving RM1.82 million under the Housing Maintenance Program involving 10 maintenance works.
"State Government have received the approval letter on March 10, 2022.
"And of the amount received, a total of RM1.19 million involves seven maintenance works under LPNPP; MBPP (RM431,000, two maintenance works) and MBSP (RM200,000, one maintenance work).
"However, for this year, the State Government has submitted an application of RM50.35 million and is still waiting for approval from the relevant parties," he explained.
Commenting further, Jagdeep informed that his party is also still waiting for the approval of the allocation under the Malaysian Housing Maintenance Fund (TPPM) for eligible private housing schemes for 2022.
"The application was sent through KPKT on October 29, 2021 with the amount applied for is RM84.41 million," he said.
Earlier, Jagdeep attended the Padang Tembak Flats to announce the approval of the RM2.4 million development allocation involving four maintenance works in the housing scheme.
"The four works are for the repair of building structures in Blocks A, B, C, D, F, G and H; replacing the reticulation pipe to the water pump in Block J; water insulation repairs on the roof and rewiring of corridor lighting in Block F.
"For the record, until 31 December 2021, a total of RM17.90 million has been spent by the State Government specifically on this Padang Tembak Flats," he explained.
Padang Tembak Flats is one of the oldest stratified housing schemes in Penang, aged 53 years. The flats have 3,736 residential units and 62 shop units.