Desa Mawar neighbourhood park at Air Itam now officially opened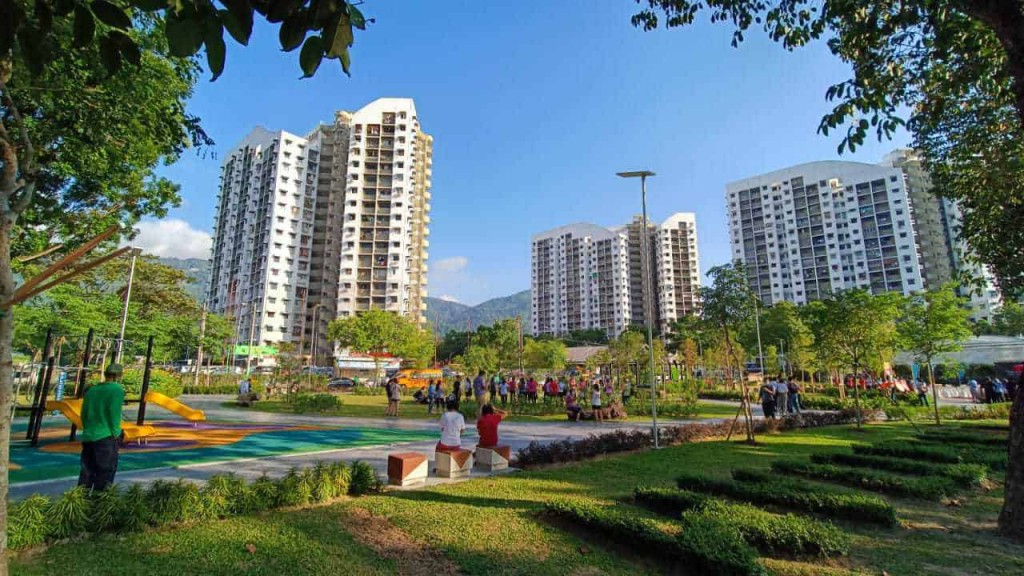 It was a joyful Sunday morning for those living in Air Itam as the Penang government officially announced the opening of the long-awaited Desa Mawar neighbourhood park here.
Measuring 6,855sq ft, the park was upgraded and installed with various attractive facilities for the people to enjoy.
The construction works at the state-owned land commenced in May last year and were completed in eight months.
It cost a total of RM686,470 which was borne by the state government.
Once an open space but now turned into a friendly park, it is well equipped with facilities such as charging ports using the solar system, a walkway for visitors, exercise equipment, a children's playground and others.
The charging ports were made out of recycled items, courtesy of the Penang Island City Council (MBPP) Landscape Department.
Chief Minister Chow Kon Yeow, who was present to officiate the opening, said while such parks were crucial for the well-being of the community, they complemented the state's capacity of garnering huge investment figures.
"As this initiative directly falls in line with the Penang2030 vision of 'A Family-Focused Green and Smart State that Inspires the Nation', there is a potential of attracting more foreign investors to our state in the future.
"This is evident when our state achieved a record-breaking total approved manufacturing investment of RM76.2 billion in 2021.
"We have greatly contributed to the nation's economy as a whole, and we will continue to do so because we have the means and capabilities of doing so.
"Meanwhile, it is important to also realise that we will be an ageing society in a few years. So, such parks are crucial for those 60 years and above to keep fit and stay healthy," Chow said during his speech at the Desa Mawar neighbourhood park opening ceremony in Air Itam today.
He also thanked the MBPP Landscape Department for incorporating solar panel technology in its initiatives to accelerate the low-carbon city agenda in the state.
Meanwhile, MBPP secretary A. Rajendran said a total of 4,977 plants and flowers of various types were planted at the park.
"This project is part of MBPP's vision of meeting the Sustainable Development Goals (SDGs), which is in line with the Penang2030 vision," he said.
Air Itam assemblyman Joseph Ng, who was also present, hoped that the community in Air Itam would take good care of the park and not vandalise the area, which he regarded as the blood and sweat of many agencies coming together to materialise the opening today.
Also present during the ceremony were state Local Government, Housing, Town and Country Planning Committee chairman Jagdeep Singh Deo and Bukit Gelugor MP Ramkarpal Singh.
Location:
Source: Buletin Mutiara