ams Osram expanding in Batu Kawan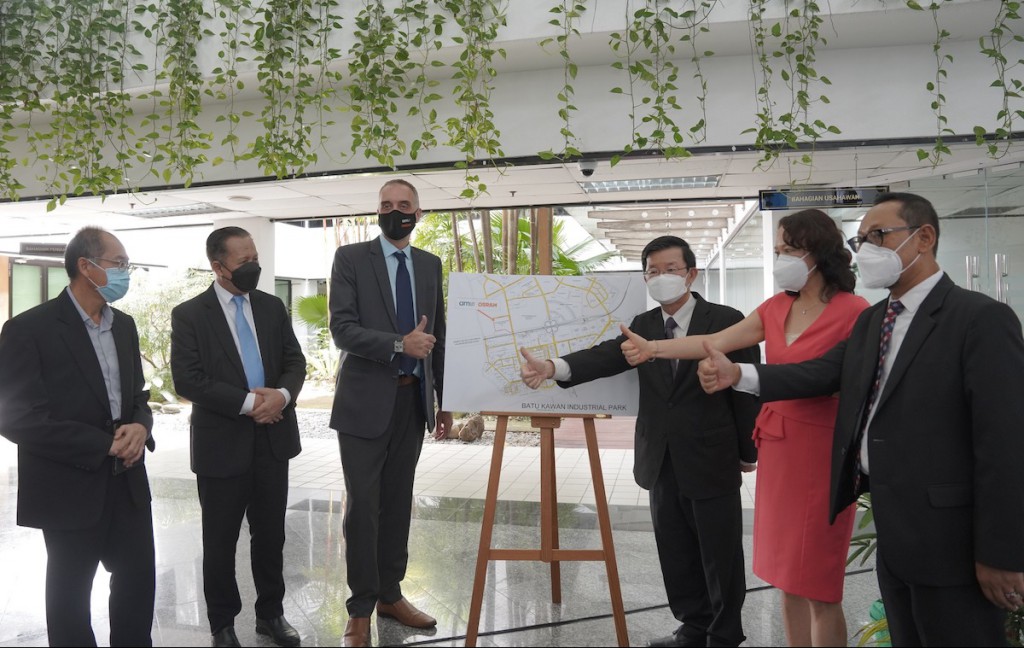 A global leader in optical solutions, ams Osram (formerly known as Osram), is expanding its presence in Penang. The company has selected a 60-acre site at the Penang International Technology Park (PITP), Batu Kawan, for its expansion.
ams Osram vice-president Glen Brownlie said the company was delighted to announce its partnership with InvestPenang and Penang Development Corporation (PDC) to develop the 60-acre greenfield land in Batu Kawan.
"Here, we will create a state-of-the-art campus. It will be home to cutting edge manufacturing facilities as well as a research and development (R&D) centre to design and develop the next generation of highly integrated optical solutions.
"Our campus will be green and clean, and a flagship facility that is visible to those arriving in Penang through Batu Kawan.
"The development of the site involves significant capital and commitment for both the purchase of the land and the construction costs which will add to the over RM5 billion that we have so far invested in Bayan Lepas over the last five decades.
"More details of the actual investment figures will be available later after we finalise our detailed plan," he told the media during the investment announcement ceremony at PDC in Bayan Lepas today.
Brownlie said the company was among the first to set up in Penang 50 years ago.
"Along with several other ambitious corporations, we were the pioneers – the Eight Samurais – as we have been affectionately coined, who saw Penang for what it could be.
"Throughout the past five decades, and with the cooperation and support of the Penang government and agencies, we have grown from strength to strength.
"Our success has matched the success of the state. We have grown together," he said.
Brownlie also said that the company has about 6,000 employees in ams Osram Malaysia.
"Within those 6,000 employees, we have about 350 R&D dedicated engineers, currently based in Bayan Lepas, Penang.
"The goal is to bring R&D into Asia and Malaysia. One of the reasons why we chose to stay and partner with Penang is the talent availability.
"Penang can attract talent and that is something that is not so common. We know that we can bring in talent and we can develop talent.
"We have some very good local universities here. We have the Penang Skills Development Centre (PSDC).
"It is a constant challenge to get talents, but I think the industries in Penang is doing a good job. And the people here are very strong," he said.
Chief Minister Chow Kon Yeow said the construction of the new ams Osram campus was scheduled to begin in the second quarter of this year and is expected to be completed by the end of next year (2023).
"With ams Osram's 50 years of presence here, this investment is indeed a strong testimony for Penang as a sustainable location for high-quality investments.
"ams Osram has witnessed, participated and contributed to the state's industrialisation journey, transforming Penang into the Silicon Valley of the East.
"I believe that our robust industrial ecosystem, strong talent pool and conducive business environment are among the key factors for ams Osram to deepen its roots and widen its product portfolios in Penang," Chow said.
Chow said the global optoelectronic components market is estimated to reach over US$61 billion by 2028, versus the US$42 billion market size in 2021, according to Vantage Market Research.
"I am glad that the merger between ams and Osram in March 2021 has rendered us with great opportunities to further cement Penang's position in the global optical solutions market.
"ams Osram's expansion plan is aligned with the state government's direction in utilising the resources to their fullest potential.
"Repurposing our existing assets is one of the state's multi-pronged, long-term strategies to create a positive and sustainable impact to the industry development, high-value job creation and talent attraction," Chow said.
Approximate location:

Source: Buletin Mutiara