SPEC to ensure only qualified individuals can buy affordable homes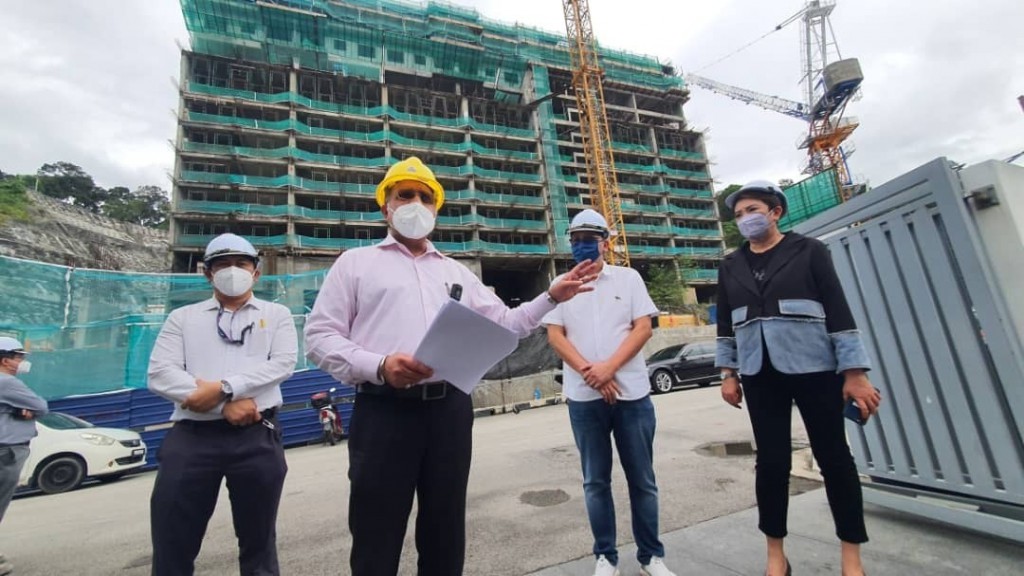 The Penang State Government through the Housing Selection Process Enhancement Committee (SPEC) will continue to ensure that ensure only truly qualified individuals can buy affordable homes in the state.
State Housing, Local Government, Town and Country Planning Committee chairman Jagdeep Singh Deo said, to date, a total of 69,949 applicants have successfully passed the eligibility selection process.
"Data from 2013 shows that a total of 28,548 successful applicants are Type A affordable housing applications; 12,423 applicants (Type B) and 29,978 applicants (Type C).
"And out of the total number of applicants who have successfully passed this selection process, a total of 18,594 applicants are from the target group that is given priority.
"They consist of residents of displaced squatter areas (3,494 people); single mother or father (6,512); the disabled (OKU) (621), civil servants (7,767) and talent groups (200), "he said at a press conference after a surprise visit and inspection to the affordable housing project site, TreeO near here on 24 February 2022.
Also present were the Chief Officer of the Penang State Housing Board (LPNPP), Fakhurrazi Ibnu Omar and a representative of Hunza Properties Berhad (Hunza) as the developer of the related project.
Meanwhile, Jagdeep, who is also the SPEC Chairman, said that the Penang State Government will continue to ensure that the plan to provide affordable housing in the state achieves the target of 220,000 units by 2030.
"A total of 38,190 units of houses have been completed and are ready to be occupied; Another 19,640 units are under construction and another 72,257 units have been approved by the State Government for development (a total of 131,391 units), "he explained.
Commenting further, Jagdeep hoped that the Federal Government could also contribute to the supply of affordable housing in Penang, especially to the target group on the priority list.
"For example, the Malaysian Civil Servants Housing Scheme (PPAM) (formerly known as the 1Malaysia Civil Servants Housing Scheme, PPA1M) should be continued, including in Penang, to ensure that eligible civil servants own their own homes," he said.
Earlier, Jagdeep was taken on a tour of the TreeO affordable housing construction site located in Sungai Ara. The project comprises 1,240 affordable units, is expected to be completed by the end of 2023. Currently, 92% of the units have been sold and the current balance is only 99 units.
It is understood that TreeO is a Type C3 affordable housing project with an area of ​​900 square feet with a maximum sale price of RM300,000.
Source: Buletin Mutiara