DoE issues notice for housing project at Sungai Ara to stop quarrying activities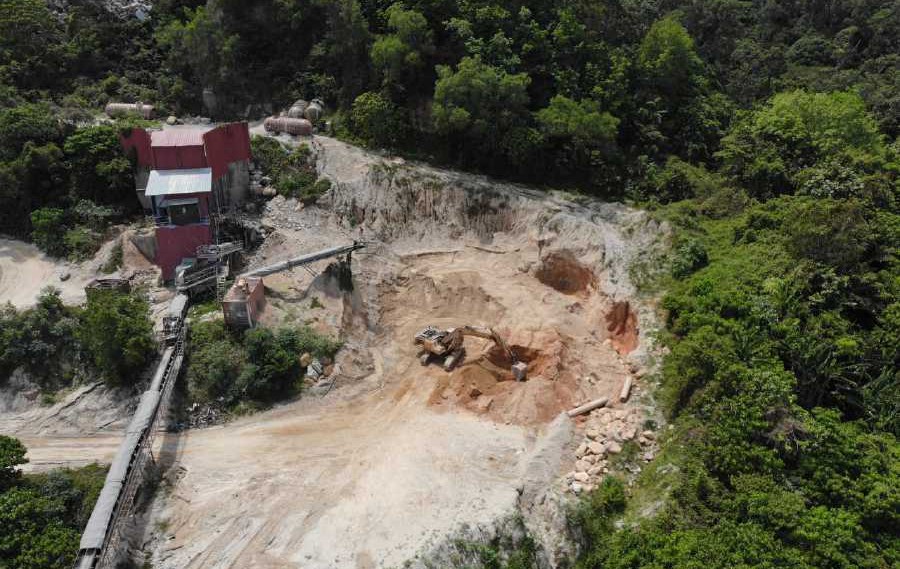 A developer for a housing project near Persiaran Kelicap here and a quarry operator have been issued with a notice to stop all quarrying activities with immediate effect following repeated complaints.
The notice, issued by the state Department of Environment (DoE), also ordered the developer, as the owner of the project, to submit the Environmental Management Plan (EMP) for the housing activity within six months.
State DoE director Sharifah Zakiah Syed Sahab said failure to submit the EMP within the stipulated timeframe would mean that the developer was no longer interested in the project.
"Any future applications will then be subjected to the need for a new Environmental Impact Assessment (EIA).
"No works will be allowed at the site until the EMP is submitted and befitted by the state DoE," she said yesterday.
The project site was granted approval for the contoured housing project on Aug 18, 1994.
However, the project was delayed several times.
The developer, through the contractor, applied to carry out quarrying activities. Approval was granted on Oct 31, 2013 after taking into consideration the distance from the houses.
The quarrying period took place over three years and ended on Oct 31, 2016.
However, the developer applied for an extension and was granted approval three times — in 2016, 2018 and the latest which ended on Dec 7, last year.
Sharifah Zakiah said a further extension could not be considered since the current buffer zone was insufficient, resulting in scores of complaints from nearby residents on the issue of vibration, noise, dust and flying rocks.
"Our investigation showed that the residents' complaints were valid. The distance between the quarry to the nearest housing project is about 70m.
"The DoE is also of the view that the developer has been given ample time to plan and execute the housing project," she added.
She said the site had received numerous warnings and stop work orders for supposedly causing disturbances in the past.
"After the quarrying period expired, we still received complaints from nearby residents that the quarry was still operating, causing nuisance.
"Checks using drones and on-site investigation by my team and I on Feb 14 found that the site still carried out stone-crushing activities and the use of water cannons, which posed a nuisance to nearby residents.
"The developer and quarry operator were summoned by us and advised to abide by our directive to stop quarrying activities but allowed to proceed with the housing activity.
"During the Feb 18 meeting, the developer acknowledged that they would adhere to our directive.
"However, we received further complaints yesterday and checks on site proved that the complaints had merit," she said.
Sharifah Zakiah said the state DoE is in the process of preparing the investigation papers to haul the developer and contractor to court for offences under Sections 31, 34A and 38 of the Environmental Quality Act 1974.
Source: NST Online