VAT Group to set up second plant in Batu Kawan Industrial Park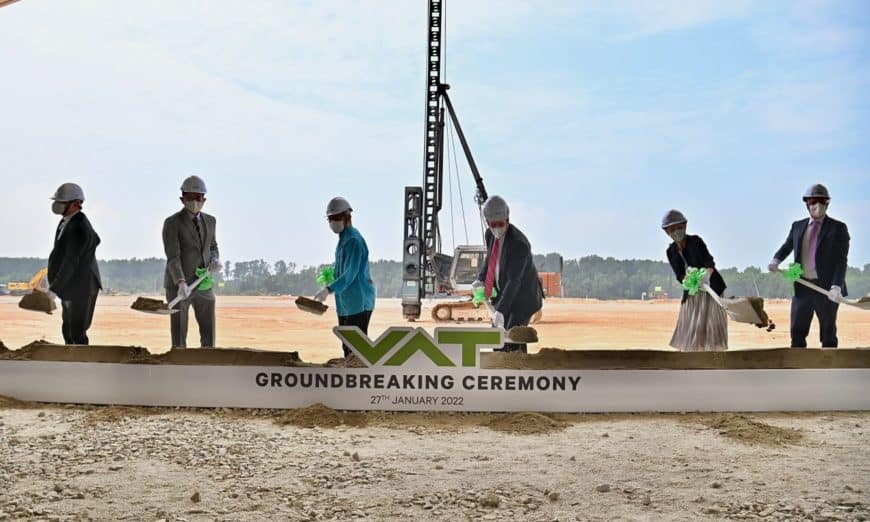 Leading global developer, manufacturer and supplier of high-end vacuum valves, VAT Group AG, will be expanding its operation in Penang with the new facility located in the Batu Kawan Industrial Park (BKIP).
The first plant of VAT Manufacturing Malaysia Sdn Bhd is located at Persiaran Cassia Selatan 1 and the upcoming new second plant is located at Persiaran Cassia Selatan 6 in BKIP.
The new plant of the Swiss-based company costing RM600 million is introduced as the Factory 1b.
VAT Manufacturing Malaysia managing director Paraveen Singham said the new 39,200sq m plant is expected to be completed in 2024.
"This expansion project is expected to create 600 new jobs in the next five years, bringing VAT's Malaysia total headcount in Penang to over 1,200.
"The new plant also will more than double the production capacity of VAT's Malaysian operation, increasing factory output to over RM4.6 billion.
"Once completed and running at full capacity, the extension also is expected to contribute approximately 50 percent of VAT's total global production capacity by 2028.
"In addition, VAT Malaysia will also set up a new apprentice training centre in Factory 1b to ensure that we are able to build up fresh talents in partnership with local vocational institutes.
"It aims to inspire young Malaysian graduates by offering both on-the-job training as well as employment after training," he said in his speech before taking part in the ground-breaking ceremony of the new facility at Persiaran Cassia Selatan 6 in BKIP yesterday.
Also participating in the ground-breaking ceremony were Deputy Chief Minister I Datuk Ahmad Zakiyuddin Abdul Rahman, Chief Minister of Penang special investment adviser Datuk Seri Lee Kah Choon, InvestPenang chief executive officer Datuk Loo Lee Lian, Swiss Ambassador to Malaysia Andrea Reichlin and VAT Group AG chief executive officer Mike Allison.
Source: Buletin Mutiara