BNM to keep interest rates at record low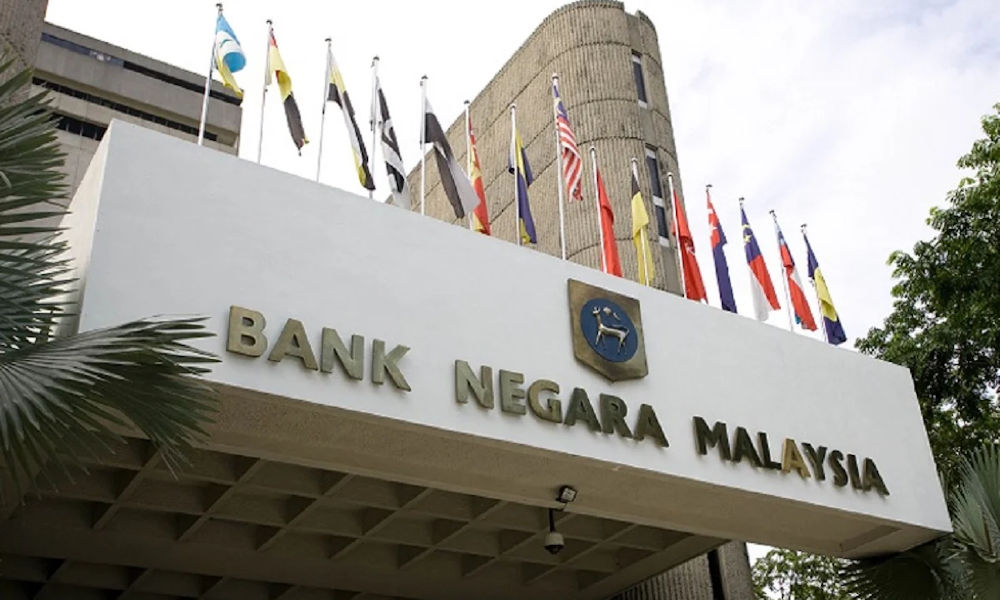 Bank Negara Malaysia has decided to maintain the Overnight Policy Rate (OPR) at 1.75 per cent, after concluding its Monetary Policy Committee (MPC) meeting today.
In a statement today, the MPC considered the stance of monetary policy to be "appropriate and accommodative".
It added that fiscal and financial measures would continue to cushion the economic impact on businesses and households and provide support to economic activity.
"Given the uncertainties surrounding the pandemic, the stance of monetary policy would continue to be determined by new data and information and their implications on the overall outlook for inflation and domestic growth," said Bank Negara.
The central bank remains committed to using its policy levers as appropriate to foster enabling conditions for a sustainable economic recovery.
Bank Negara said the global economy remained on a recovery path, driven by expansion in manufacturing and services activity.
However, it said inflation had risen amid continued strength in global demand, supply chain disruptions, higher commodity prices and labour shortages.
Nevertheless, it added that global growth prospects would likely be supported by further progress in vaccination coverage and relaxation of containment measures.
In several major economies, Bank Negara said sizeable fiscal and monetary policies would continue to support the recovery momentum.
"Overall, the balance of risks to the global growth outlook remains tilted to the downside," said Bank Negara.
This was attributed mainly to uncertainty surrounding the emergence of variants of concern, the risk of more prolonged global supply chain disruptions, and potential risk of heightened financial market volatility amid adjustments in monetary policy in major economies.
For Malaysia, Bank Negara said economic activity had weakened in the third quarter, amid the imposition of nation-wide containment measures to curb the resurgence in Covid-19 cases.
However, in line with the relaxation of restrictions, latest high frequency indicators showed that economic activity has recovered from the trough in July.
"Going into 2022, the growth momentum is expected to improve, supported by expansion in global demand, higher private sector expenditure in line with the resumption of economic activity and continued policy support."
Bank Negara said risks to the growth outlook remained tilted to the downside due to external and domestic factors.
These include a weaker-than-expected global growth, a worsening in supply chain disruptions, and the re-imposition of containment measures due to the impact of new Covid-19 variants of concern.
Bank Negara said headline inflation was likely to average within the projected range of between 2.0 per cent and 3.0 per cent for 2021, having averaged 2.3 per cent year-to-date.
Underlying inflation, as measured by core inflation, is also expected to average below 1.0 per cent for the year.
Bank Negara said headline inflation was projected to remain moderate, while core inflation is expected to edge upwards as economic activity normalises, but it remain benign given the continued spare capacity in the economy and slack in the labour market.
"The outlook, however, continues to be subject to global commodity price developments and some risk from prolonged supply-related disruptions," it added.
Source: NST Online