Biggest sports centre on mainland in the making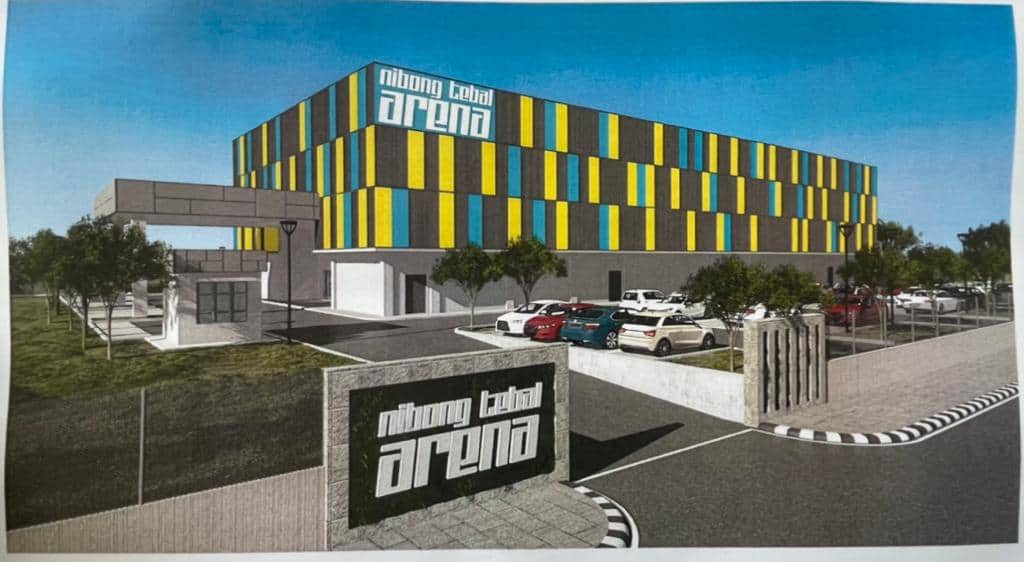 The construction work on the biggest sports centre in Seberang Perai known as Nibong Tebal Arena is expected to be completed on Feb 26, 2023.
State Youth and Sports Committee chairman Soon Lip Chee said the work on the project has already started on Aug 16 this year.
"As of now, the construction work of the 7,260sq m sports centre located at Taman Helang Jaya in Bukit Panchor is 3.8 percent complete.
"And since we can operate at full force now, we are confident of doing our best to ensure that the project is completed within the stipulated time," Soon told a press conference during his visit to the site today.
Also present were Jawi assemblyman Jason H'ng Mooi Lye and Penang State Sports Council (MSNPP) director Harry Chai Heng Hua.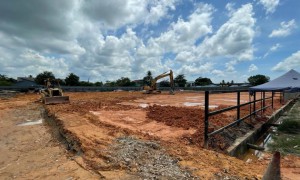 According to Soon, the RM8.78mil sports centre will be equipped with nine badminton courts and a multi-purpose hall.
"However, the badminton courts also can be converted for the use of other sports like netball, volleyball, silat, sepak takraw, table tennis (ping pong), karate, wushu and many others.
"So, it does not necessarily have to be a badminton court, but, we can change it when hosting a certain sports competition.
"There are also 900 units of retractable seating (also known as telescopic seating) for spectators and other state-of-the-art facilities.
"Meanwhile for the multi-purpose hall, it has facilities such as a ballroom which can accommodate a total of 170 tables and a stage. There are 76 parking lots for cars and 30 lots for motorcycles and many more," he added.
Soon said once the Nibong Tebal Arena is completed, the sports centre will play an important role to stimulate the economy and sports activities in Seberang Perai and its surrounding areas.
"So, apart from holding a national level sports competition at the centre, the public also can use the multi-purpose hall to organise wedding receptions, meetings, conferences and exhibitions.
"Thus, this project will bring huge benefits to the Seberang Perai community through the accommodations and infrastructure provided," he said.
Meanwhile, Chai thanked the state government for the much needed sports centre in south Seberang Perai (SPS) district.
"Once the project is completed, the MSNPP will use the sports centre to organise many programmes to find new talents in badminton through collaboration with schools in the SPS district," he said.
Source: Buletin Mutiara