Penang proposes 7 major infrastructure projects to be included in Budget 2022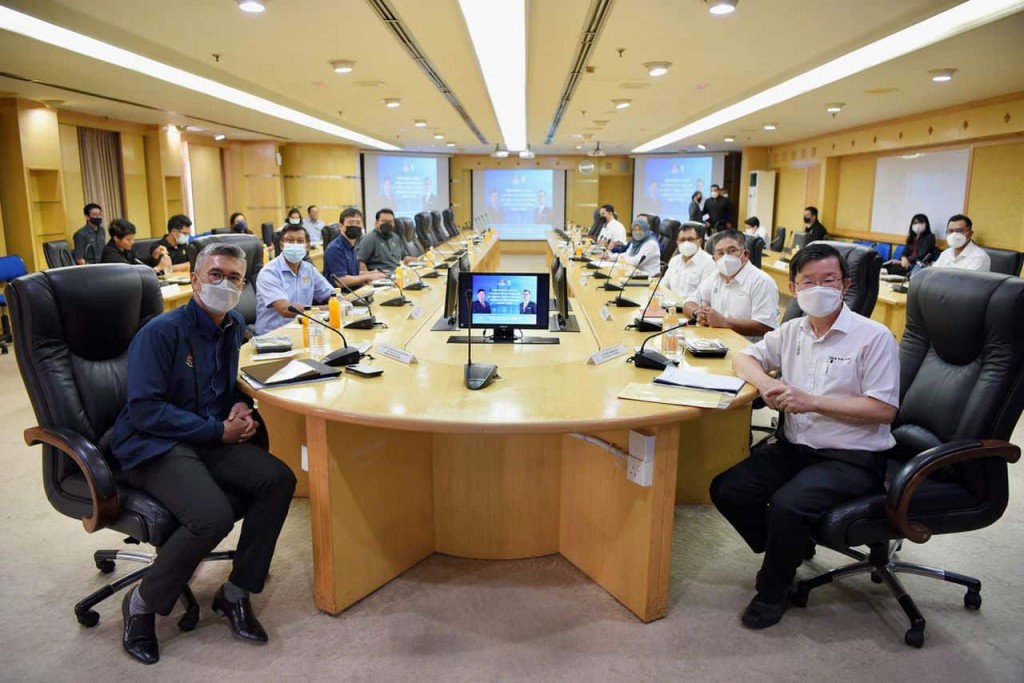 The proposal of seven major infrastructure projects involving various industries was presented in a briefing session with the Minister of Finance, Tengku Datuk Seri Zafrul Tengku Abdul Aziz in conjunction with the preparation of the 2022 Budget.
Tengku Zafrul said he took note of all the proposals submitted by the Penang State Government and would discuss the matter with the relevant ministries.
"We (MoF) will consider this matter and then will bring the proposals submitted for the consideration of the ministries and the agencies involved.
"Furthermore, there are several proposals tabled by the Penang State Government that are in line with the MoF's focus in preparing the budget for 2022," he said in a briefing session with the Chief Minister, Y.A.B. Mr. Chow Kon Yeow near Komtar today.
Kon Yeow expressed his appreciation to the delegation from the Ministry of Finance for holding an engagement session together with selected states to hear their views in the preparation of the 2022 Budget.
"The implementation of such engagement sessions or discussions is very good to ensure that the state development agenda is in line with the national (development) agenda.
"In fact, it can also ensure that the policies and plans of the Federal Government are implemented carefully through the full involvement of all stakeholders, including the State Government.
"I sincerely hope that this approach can be continued in the future, and the Penang State Government will continue to cooperate for the progress and well-being of the people as a whole," he commented.
He added that the Penang State Government has come up with a state development plan until 2030 known as Penang 2030: A Family-focused Green and Smart State that Inspires the Nation.
It is understood that the seven projects presented by the Penang State Government in the relevant briefing session involved a financial allocation of about half a billion ringgit.
The 7 major projects include:
Redevelopment of the Padang Tembak People's Housing Project (PPR)
Flood mitigation plan (RTB) for Perai industrial area
Construction of the Sungai Tengah Bridge connecting Bandar Cassia to Byram and Changkat
Construction of eco-friendly bicycle paths along the shores of Jalan Batu Feringghi, from Hotel Flamingo in Penang to Rasa Sayang Resort
Batu Kawan Stadium upgrade project
Butterworth Creative Centre
Upgrading facilities in the laboratory for PSDC German Dual Vocational Training (GDVT) -Malaysian Meister Program (MMP) Level 1
Source: Buletin Mutiara