Havana Beach Residences affordable housing offer letter handover ceremony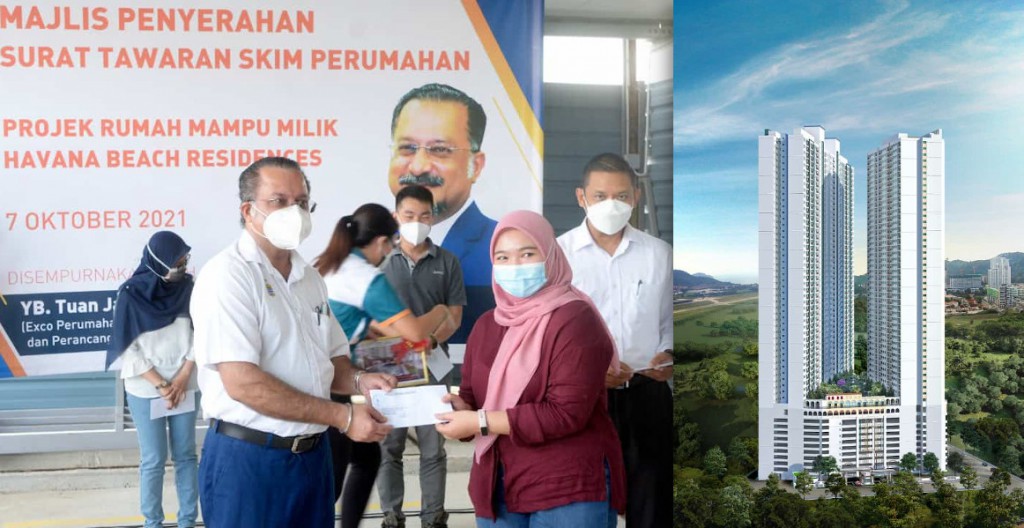 Every night, it is important not only to sleep, but to sleep peacefully knowing there is a roof on top of our heads.
It is a basic need for all, and the Penang government will continue to ensure the delivery of affordable homes for eligible Penangites, state Housing, Local Government, Town and Country Planning Committee chairman Jagdeep Singh Deo said.
"I am very confident that we will be able to meet our target of delivering 220,000 units of various housing units, from low-cost, low medium-cost and affordable homes.
"We have almost reached 130,000 units (built, various stages of being built and planning), both on the island and mainland," Jagdeep said during his speech before presenting the Havana Beach Residences affordable housing offer letters to eligible recipients in Bayan Lepas today.
Jagdeep congratulated Ideal Property Group for working together with the state in ensuring that the people have comfortable and affordable homes to live in.
"The affordable housing homes, which are priced from RM300,000 each, comes with attractive facilities," he said.
It was further learnt that the project would have a total of 1,342 units.
Among the facilities that would be made available are an adult swimming pool, jacuzzi, children's pool, recreational park, a barbeque pit area, gymnasium, a yoga room, a multipurpose hall and others.
Jagdeep also added that the construction works have started in February this year, and the project is expected to be completed in 2024.
In a related development, he also stressed that Urban Regeneration Programmes would be the way forward to ramp up delivery of affordable homes in Penang.
"We are committed to trying not to build new housing projects on the hills as it is our mission to preserve greenery in the state.
"Hence, it is important that we expand new projects on existing buildings that have been abandoned for a very long time," Jagdeep added.
Separately, Jagdeep has urged Prime Minister Datuk Seri Ismail Sabri Yaakob to inform all the states on his recent announcement (12th Malaysia Plan) about the delivery of 500,000 various types of affordable housing units.
"It is good news but we need to know how many units would be built in all the states, and as a representative from Penang that helms the housing portfolio, it is my duty to enquire for the benefits of Penangites," he added.
Source: Buletin Mutiara