Ewein chairman passes away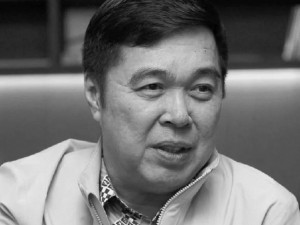 Ewein Bhd founder and executive chairman Datuk Ewe Swee Kheng died after falling from a high-end condominium at Jalan Kelawai, Penang this morning, reported Sin Chew.
The deceased fell from the 17th floor of the condominium and into a pool at around 2am this morning, reported the Chinese-language daily.
At the time of writing, Ewein executive managing director Chuah Poh Lim has yet to respond to calls by theedgemarkets.com for comments.
It was reported that Ewe was one of the prosecution witnesses in the RM6.3 billion Penang undersea tunnel project involving former Penang chief minister and finance minister Lim Guan Eng.
Ewe had been demanded by the Malaysian Anti-Corruption Commission (MACC) in January 2018 for the investigation. During that time, the property developer of the City of Dreams luxury sea-front development in Bandar Tanjong Pinang, Penang maintained that neither Ewein nor its subsidiaries are involved in the undersea tunnel project.
Ewein's board also noted that it does not expect the investigation to have any operational, management or financial impact on the company, as Chuah will continue to run the business.
Ewein's shares fell as much as 4.5 sen or 14.06% to an intra-day low of 27.5 sen in the morning session on Tuesday.
At noon break, it settled at 28 sen, still down four sen or 12.5%, with 8.67 million shares traded. The stock price has fallen 17.65% year to date. Its market capitalisation stood at RM84.44 million.
Source: EdgeMarket.com