AFFORDABLE: Butterworth / Spirit Of Perai Sdn. Bhd.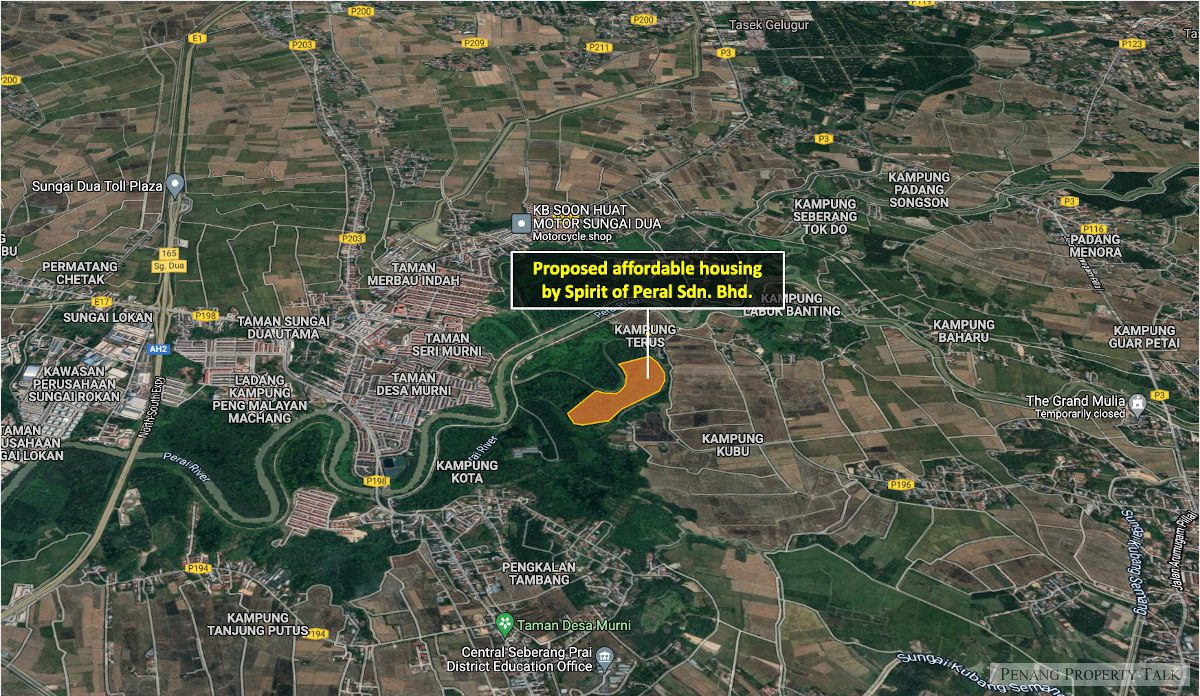 A newly proposed affordable landed housing development by Spirit of Perai Sdn. Bhd. near Sungai Dua in Butterworth. Located on 37.9 acres of land surrounded by Perai River. While it is just a stone's throw away from Sungai Dua town centre, it is yet to be known how the access road will be connected.
This development comprises 489 units of single-storey affordable houses with a standard built-up size of 900sq.ft. A hawker centre and stores will also be built within the vicinity.
The project is still in its planning stage. More details will be available upon official launch.
READ MORE ABOUT AFFORDABLE HOUSING:
Project Name : (to be confirmed)
Location : Sungai Dua, Butterworth
Property Type : Affordable housing
Tenure: (to be confirmed)
Built-up Size: 900sq.ft.
Total Units : 489
Indicative Price : RM250k (affordable housing price guide)
Developer : Spirit of Perai Sdn. Bhd.
Subscribe here for updates on this project and other property news