Building affordable homes is the way forward for property developers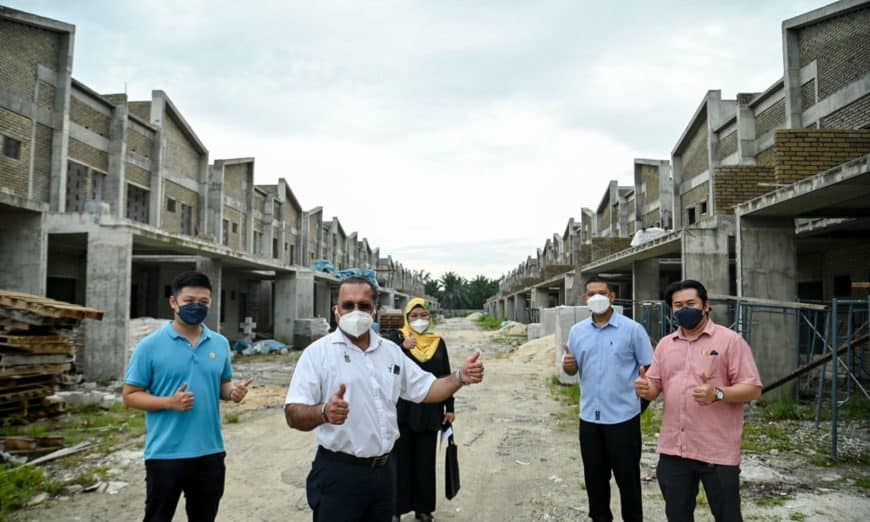 Penang Local Government, Housing, Town and Country Planning Committee chairman Jagdeep Singh Deo has continued to remind property developers to focus on building affordable homes during this trying period.
"Let us work together. We want the private sector to come together and help the people.
"The Covid-19 has greatly impacted the economy. The way forward for property developers is to build affordable homes. At least you can breathe.
"You can build a million dollar house, but you will take a million days to sell it.
"Let us be realistic. Not during this time," he said in his speech before presenting the Sena Mas affordable housing offer letters to the eligible recipients at Sena Mas, Tasek Gelugor, today.
Jagdeep congratulated PTL Properties Sdn Bhd for working together with the state in ensuring that the people have comfortable and affordable homes to live in.
"The affordable housing homes, which are priced from RM200,000 each, will come with various facilities," he said.
Sena Mas is believed to be the first landed, gated and guarded housing development in Penang under the state's affordable housing scheme.
The project has 338 units of townhouses and comprises two types – Type A (935sq ft) and Type B (1,093sq ft).
Two acres of land have been dedicated for facilities and green areas. Among the facilities to be provided were a multipurpose hall, an aromatic garden, a barbecue pit area, an outdoor gym, and a children's playground.
The construction works have begun, and the project is set to complete before 2024.
He added that the state has set its target of having 220,000 units of affordable homes (various types) by 2030.
"We have surpassed 120,000 units of various types of affordable homes as of now.
"This is the state government's effort for the Penangites. We also thank the Penang Housing Board for its effort," he said.
Source: Buletin Mutiara