Hotel Royal Penang to cease operations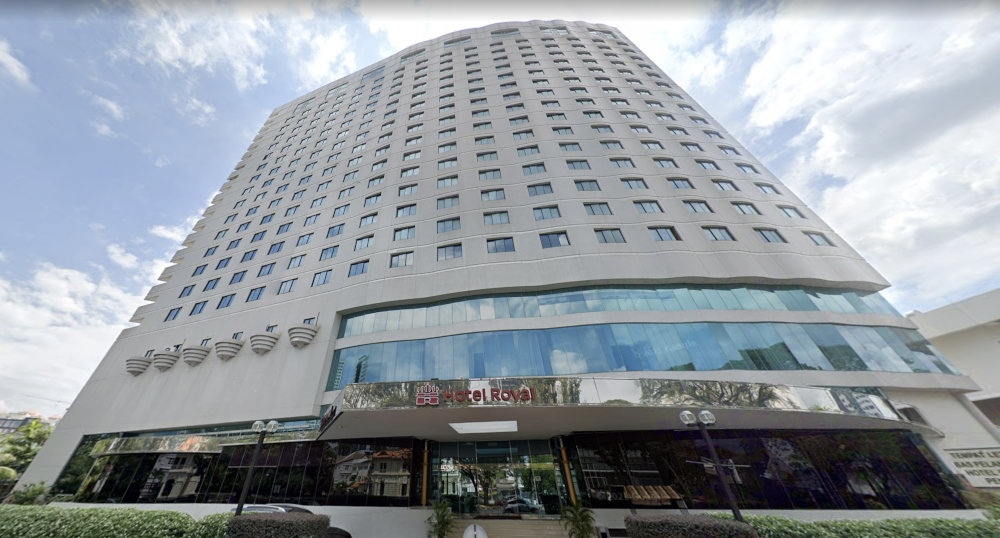 The Singapore-owned Hotel Royal Penang is set to shutter soon.
The 276-roomed four-star business hotel which is located along Jalan Larut is one of several hotel properties owned by Hotel Royal Limited in Singapore, Malaysia and Thailand.
"Due to the Covid-19 pandemic, the management has decided to undergo a restructuring exercise which will result in the closure of our hotel operations in Penang," a notice of retrenchment which was sighted by the New Straits Times two days ago said.
"You are hereby served with 2-months notice effective from today (15 Sept 2021), on the termination of your employment with the company. Your last day of service with the company will be 14 Nov 2021," it added.
The notice also stated that retrenchment benefits will be calculated in accordance with the collective agreement.
"The management is currently consolidating the benefits for all employees. Once finalised, we will issue the benefits letter to you. Payment will be made within seven days after the last day of service.
"We apologise for any inconvenience. We truly appreciate and thank you for your support," the notice said.
It is learnt that while the hotel operations will cease for now, it will be business as usual at Penang Plaza, which is an annexe building adjacent to the hotel, belonging to the same owners.
On the company's website, it is stated that listed on the main board of the Singapore Exchange in 1968, Hotel Royal Limited owns a total of eight hotels in Singapore, Malaysia and Thailand with its latest acquisition of the 418-room Royale Chulan Bukit Bintang in Kuala Lumpur this year (renamed Hotel Royal Bukit Bintang).
Besides the hotels in Penang, it owns another hotel in Kuala Lumpur, Hotel Royal Kuala Lumpur, and The Baba House in Melaka.
Source: NST Online