Beacon Executive Suites – A Lifestyle You'll Want To Flaunt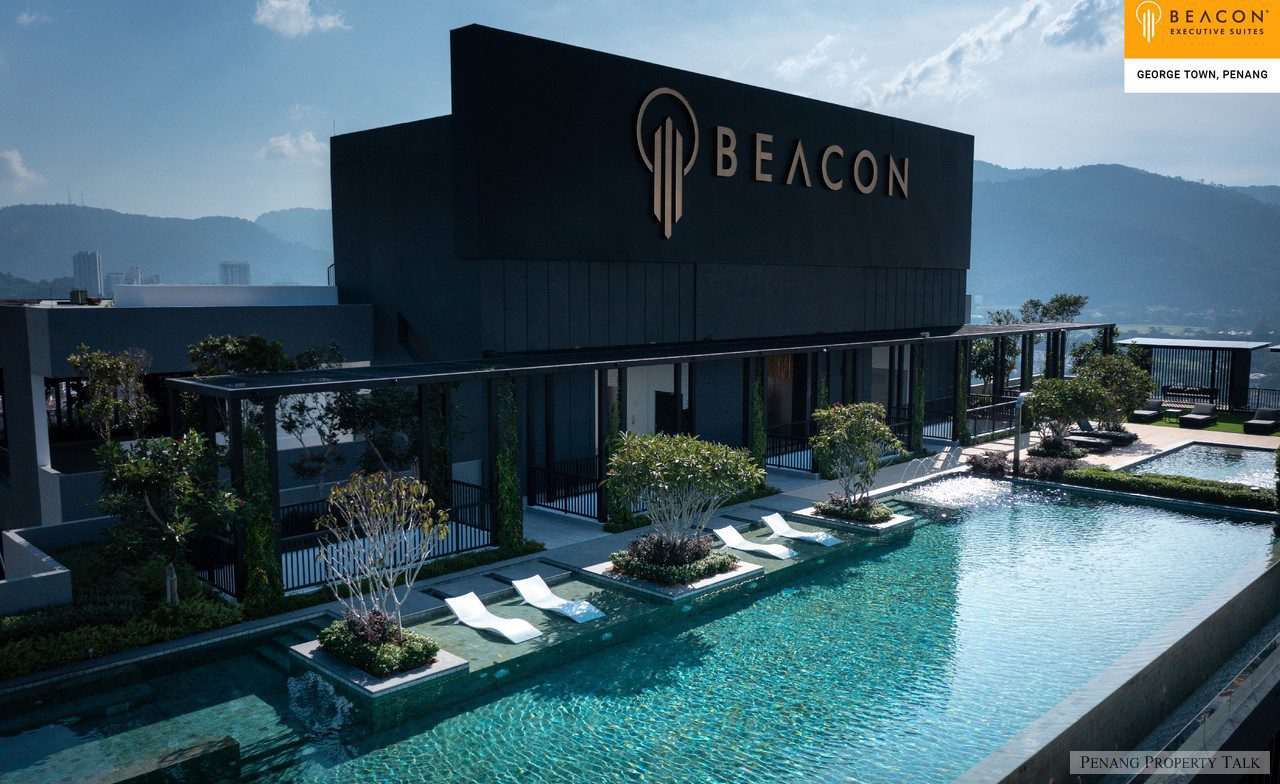 Introducing Beacon Executive Suites, a distinctive SOHO residence designed to fulfil your every lifestyle needs and beyond.
Located within one of the most well-connected neighbourhoods in Penang, Beacon Executive Suites promises the best of both worlds-connectivity and conduciveness in one tranquil setting. Only heartbeats away from George Town's inner city, Beacon Executive Suites promises excellent accessibility with a wide range of important destinations and amenities within easy reach.
Gracing the skyline at 30 storeys high and showcasing a strikingly contemporary facade, Beacon Executive Suites is truly a spectacle to behold. Its construction features a dynamic combination of concrete, steel, glass and natural elements interblending harmoniously to create not only an aesthetic landmark but also an abundance of unique lifestyle spaces.
Taking modern indulgence to new heights, Beacon Executive Suites features a distinctive Sky Podium at its top floor, which commands panoramic 360-degree views of its surrounding environment. Designed for residents of all ages, the Sky Podium comprises of a full range of lifestyle facilities which include an Infinity Sky Pool, Sky Lounge, Sky Gym and many more.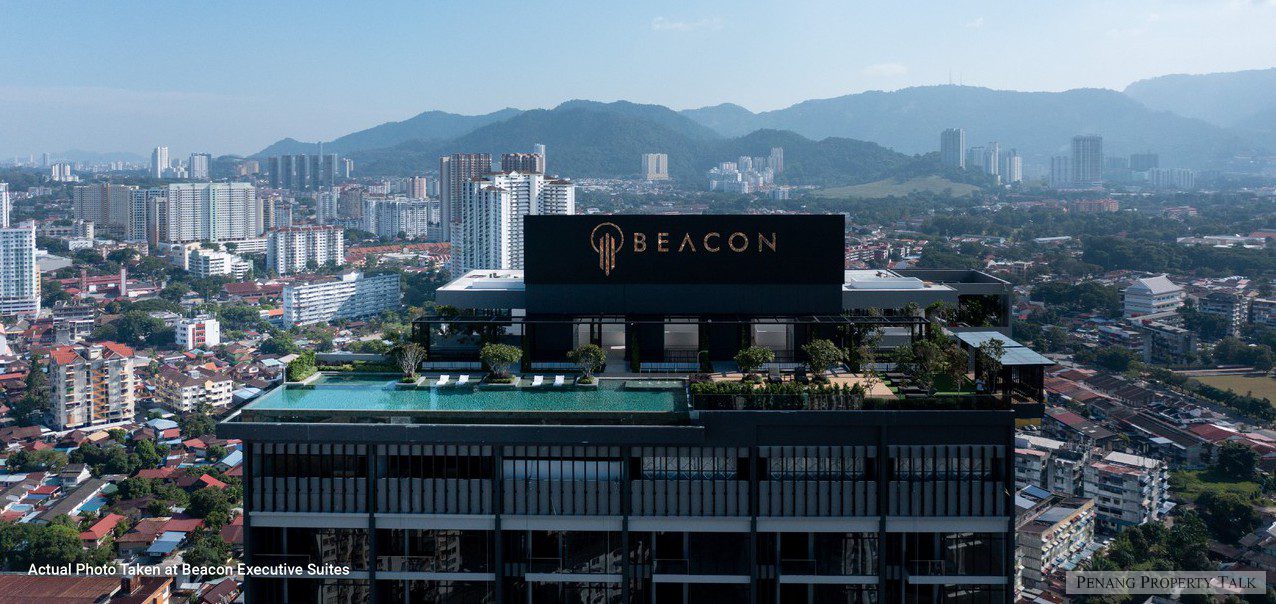 The Future Of Smart Lifestyle Is Redefined Here
More than just a lavish property, Beacon Executive Suites is an innovative urban home designed to complement and enhance your lifestyle in line with the modern digital era. Beacon residents enjoy access to a wide range of cutting edge lifestyle, security and smart services.
On-The-Go App Solutions
Real Time Noble Security Alerts
Comprehensive IoT Smart Service Solutions
High Speed Broadband
License Plate Recognition System (LPR)
Smart Parcel Locker
A Rewarding Choice In Every Way
Whether as an investment or as your very own SOHO residence, Beacon Executive Suites proves to be a wise option.
A FREEHOLD property strategically positioned in the centre of one of Penang's most coveted locales, your investment in Beacon Executive Suites is sure to yield rewards in more ways than one.
*Certificate of Completion and Compliance (CCC) obtained *
*Keys handover are taking place now*
Register your interest here