Penang's first urban regeneration project to begin early next year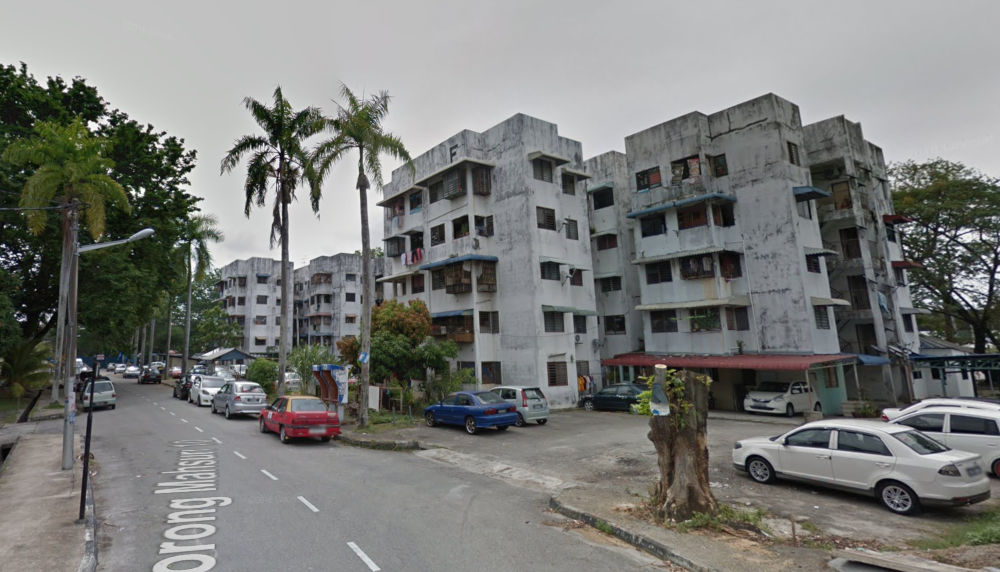 The urban regeneration programme at '5 Point Blocks' flats in Lorong Mahsuri 10, Bayan Baru is expected to begin early next year, says state Local Government, Housing, Town and Country Planning Committee chairman Jagdeep Singh Deo.
Jagdeep said phase one of the project involves building a total of 345 units of low medium-cost units (700sq ft) and 805 Type 'C' affordable housing units (800sq ft).
"The size of the original units is between 300 and 400sq feet, but now through this programme we would be providing bigger units ranging from 700 to 850sq feet.
"This housing scheme was built by the Penang Development Corporation nearly 30 years ago. Our main purpose is to provide a conducive living environment for the residents in terms of safety as well as the facilities.
"Apart from the residents, this project will also cater to other applicants of low-medium cost and affordable housing homes since more units are to be built,'' said Jagdeep during his site visit to the project area this morning.
Jagdeep added that the other old housing schemes identified for the urban regeneration programme are the Rifle Range Flats, Taman Free School Flats, Mak Mandin Flats and Taman Siakap Flats.
He said all five projects would involve a total of 10,065 units.
Source: Buletin Mutiara