Penang public parks open today for recreational activities under NRP Phase 2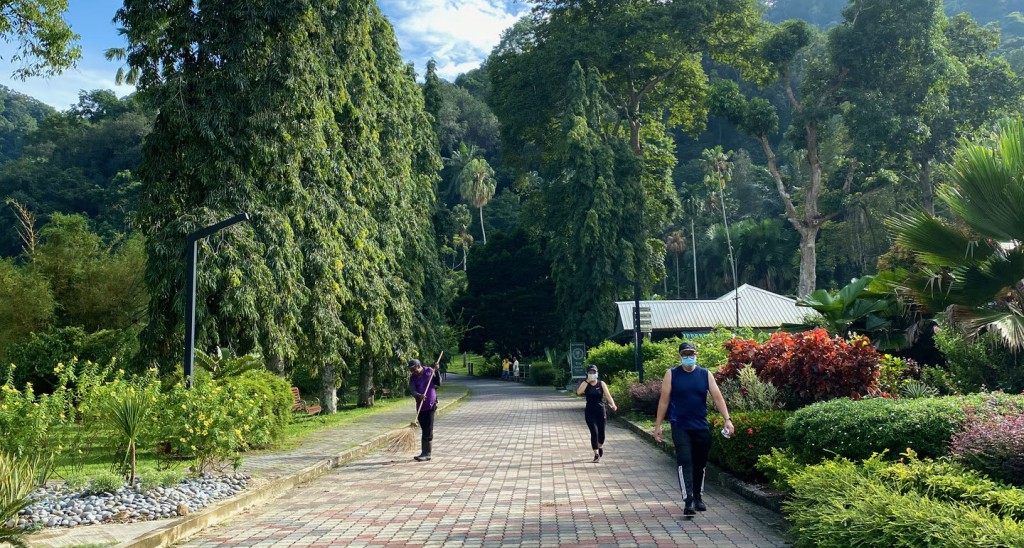 As Penang enters phase two of the National Recovery Plan (NRP) which coincides with the George Town World Heritage Day celebration today, the Penang City Park (formerly Youth Park), Botanic Gardens and some other public parks have been reopened for individual recreational activities.
State Youth and Sports Committee chairman Soon Lip Chee, who visited City Park and Botanic Gardens this morning, said the parks would be opened from 7am to 7pm daily.
He said individual recreational activities would be allowed with strict adherence to the standard operating procedures (SOPs).
"I can see that not many people came today due to the rainy weather and some of them may not realise that the parks have been reopened.
"There are only about 50 people as of this morning. The Penang City Park can accommodate a maximum capacity of 200 people at any one time under strict SOPs.
"Hence, I hope more people will start to get back to their daily exercise routines after knowing that the public parks have been reopened.
"As I came in just now, a few of the park-goers approached me to enquire whether the operating hours of the parks can be extended to 8pm.
"However, we need to look into it and discuss the matter, but we will be lenient by allowing them around 10-15 minutes to change their attire," he said.
The sports and recreational activities allowed under phase two of NRP are individual exercise, jogging, cycling, tai chi, skateboarding, equestrian, fishing, hiking, archery, golf and tennis (singles).
On the overpopulation of monkeys at City Park, Soon said they would discuss the matter with the Penang Island City Council (MBPP) and Forestry Department.
"After almost five weeks of closure due to the total lockdown, the overcrowding of macaques is expected.
"We will be discussing with the authorities on their next course of plan to avoid the overcrowding of macaques," he said.
On whether the recreational areas such as the Teluk Bahang Dam, Mengkuang Dam, Air Itam Dam and Bukit Dumbar Recreational Park under the Penang Water Supply Corporation (PBAPP) would be allowed to open, Soon said a further discussion would be held with PBAPP.
"I will discuss it in the state executive council meeting tomorrow and I am pretty confident that the recreational areas under PBAPP will be opened soon," he added.
He, nevertheless, advised those sports enthusiasts to avoid any strenuous exercises when starting back their routines.
"We need to start back slow and try to juggle with our pace," he said.
MBPP mayor Datuk Yew Tung Seang, who joined Soon during the visit, was pleased that the state has entered phase two of NRP.
"I hope that more people will make time to exercise since more recreational activities under strict SOPs are now allowed to proceed," he said.
Also present were Penang State Sports Council (PSSC) director Harry Chai and Penang FC general manager Jeffrey Chew.
Source: Buletin Mutiara