Prominent property consultant Michael Geh passes away of Covid-19 complications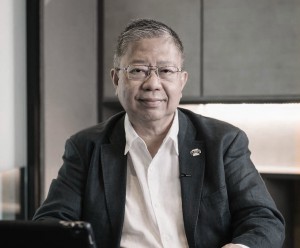 Malaysian property veteran Michael Geh (pictured), president of Fiabci East Asia Multi National Chapter and Raine & Horne International Zaki + Partners Sdn Bhd senior partner, passed away at the Penang General Hospital today.
The 57-year-old immediate past president of Fiabci (International Real Estate Federation) Malaysian Chapter has been actively involved in the local and international property consulting scene over the past 25 years.
According to one of his close friends, Geh was tested positive for Covid-19 and was admitted to the hospital a few days ago.
The unfortunate news has shocked the local property industry. "We are extremely saddened with grief at the tragic news that Michael Geh has left us. We will miss him dearly as we mourn the loss of a good leader who had contributed enormously to the growth of the Fiabci Chapter in Malaysia for the past two decades," Fiabci Malaysia president Datuk Koe Peng Kang said.
He said Geh was a very amiable person whom the industry players called not just a friend, but a buddy.
The Real Estate and Housing Developers' Association (Rehda) Malaysia president Datuk Soam Heng Choon was shocked to hear the bad news – he had a short chat with Geh just last week before he was admitted to the hospital.
"The real estate industry lost a great professional leader today. A man who is always approachable and ever willing to share his thoughts and provide valuable insights about the property sector. A jovial person who will be greatly missed. Rest in Peace Mike," he said.
Association of Valuers, Property Managers, Estate Agents and Property Consultants in the Private Sector Malaysia (PEPS) president Michael Kong, who knew Geh for more then ten years and has been working closely with him the past five years, described Geh as a jovial, fun loving and a highly respected person.
Penang chief minister Chow Kon Yeow said he was saddened by the loss of Geh and said the latter had contributed immensely to the state.
Penang state exco Jagdeep Singh Deo expressed his shock over Geh's passing and said he had known Geh from when he became the state housing development committee chairman.
"I knew him professionally and we were always available to talk, always with a smile and he was very frank about the property sector," he said.
Geh's funeral will be held only for his family members at the Batu Gantung Crematorium tomorrow afternoon.
Source: EdgeProp.my