Are Penangites ready for prefabricated housing?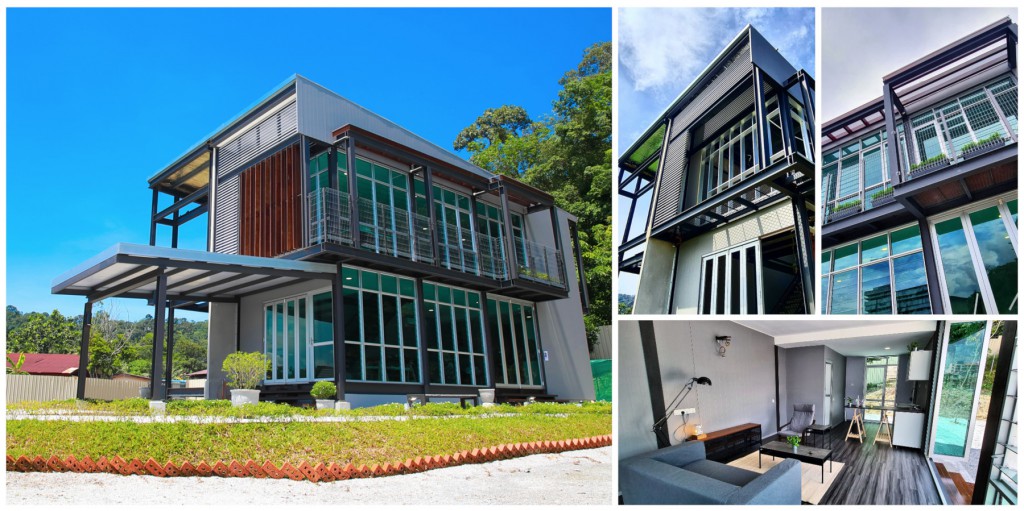 By Ar. Tan Bee Eu
While our country grapples with the rising cases of Covid-19, one recent headline caught the attention of many Penangites. The launched of Slimhaus Development, being the first prefabricated housing to use Industrialised Building System (IBS).
Since 2003, the Construction Industry Development Board (CIDB) has been relentless in encouraging the construction industry to embrace IBS methods in construction. Many homebuyers may have heard of construction methods of Industrialized Building System (IBS), prefabricated housing and modular housing. So, what is the difference, many asks? Wikipedia explains that Industrialized Building System (IBS) is a term used in Malaysia for a technique of construction whereby components are manufactured in a controlled environment, either at site or off-site, placed and assembled into construction works. Worldwide, IBS is also known as Prefabricated / Prefab Construction, Modern Method of Construction (MMC) and Off-site Construction.
Yet to many homeowners/buyers, it may still sound like an untested experimental product, rarely offered as a Mass Housing product as in the case of Slimhaus. Hence when shopping for their dream home, most Penangite homebuyers may still lean towards conventional development built using brick and mortar.
The scenario above prompted this article, to shed an impartial review on the construction method championed by Slimhaus Technology. My writings is based on a recent lively virtual chat with Ar. Gerald Chin (the CEO of Slimhaus Technology Sdn. Bhd.) whom incidentally was a Guest Speaker at my PechaKucha Talk Event in 2018. Imagining myself as a sceptic homebuyer, I quizzed Ar. Gerald with endless interrogation of common questions and shot head-on burning questions many have. To keep this article short and simple, here's an excerpt of 5 selected questions covering the "bare basics" to understand what is Slimhaus all about.
IBS has been pursued by many Construction Players in Malaysia for years. What makes Slimhaus Technology any different?
In recent years, we see many companies emerged as IBS manufacturers of building components. Slimhaus is the first IBS company providing full housing solutions where the entire house is constructed using IBS technology. We are also very pleased that Malaysian Investment Development Authority (MIDA) granted us the Pioneer Status for our Construction System.
What are the biggest advantages of Slimhaus as an IBS system?
Groundbreaking consistency in quality control as every building component is manufactured off-site under systematic manufacturing methods. Think of it as building houses like we build cars & electrical appliances with precision and accuracy off-site at the manufacturing plant. All manufactured in the factory and easily assembled on site. Instant occupancy with zero or minimal renovation works. All services are modularly built into the building components; -i.e. Plug & Play wiring harnesses, Plug & Play extension power outlets, modular air-con compressor mounting system, centralised vacuum system etc.
What is the lifespan of Slimhaus? If it's built like cars/appliance, any warranties provided then?
Slimhaus comes with total 4 years of building warranty. It's a known fact that steel buildings have an average lifespan of 50 to 100 years. Many of the world's tallest skyscraper was built using steel structure and IBS system, for example, our very own iconic Kuala Lumpur City Centre (KLCC) Petronas Twin Towers.
What is the process involved in building Slimhaus?
We run everything from design, R&D to production under Slimhaus Technology Sdn Bhd. It's similar to an IKEA product that you purchase off-shelf. Our Manufacturing Plant fabricates the house components from cutting, drilling, welding, finishing to produce a final product of a Flat Pack.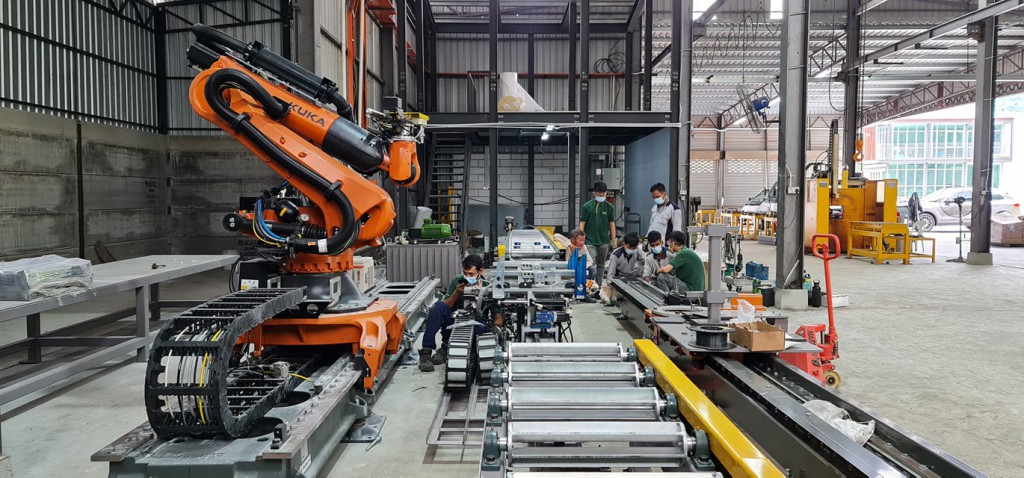 One Flat Pack contains over 68 pre‐manufactured H‐Steel Components and complete customized pre-manufactured bolting & finishing accessories. This Flat Pack is then transported to the project site and installed by our specially trained Installation team to completion in 30 days per house. That is the beauty and efficiency of our IBS System.
Slimhaus apparently does not include a single brick. Can your neighbors hear all your secret conversations? How do you address this concern?
Slimhaus's building components of party wall, internal wall and flooring system all complies to the required Building By-laws including BOMBA Fire Safety Regulations. We have formulated a wall solution based on a sandwich panel concept that performs on par, if not better than a conventional brick wall.
One of the biggest game-changer that IBS brings to the playing field is significantly low reliance on massive foreign labour at site. Slimhaus is empowering local youth to undergo technical training to become Skilled Assemblers. If your interest is piqued on IBS and wish to understand the technical aspects of Slimhaus, just send your queries to the Editor. Perhaps, that may pave way to a subsequent discussion of the IBS System used by Slimhaus. Till then, please stay home! Stay safe, everyone!
(Credits: Special thanks to Ar. Gerald Chin for graciously sharing details of his IBS Total Housing Solution in Malaysia, and providing the photographs.)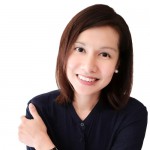 Ar. Tan Bee Eu is Professional Architect registered with Lembaga Arkitek Malaysia and has 20 years of working experience in international and local architectural projects. Currently, an academician with Universiti Sains Malaysia, School of Housing, Building and Planning; specializing in Passive Design of Natural Lighting and Modular Construction Design. Ar. Bee Eu also founded Pechakucha Night Penang, an International Copyrighted Talk Event using the format of 20 images x 20 seconds.
(More about Ar. Tan Bee Eu)