PDC to focus on "Urban Redevelopment Plan"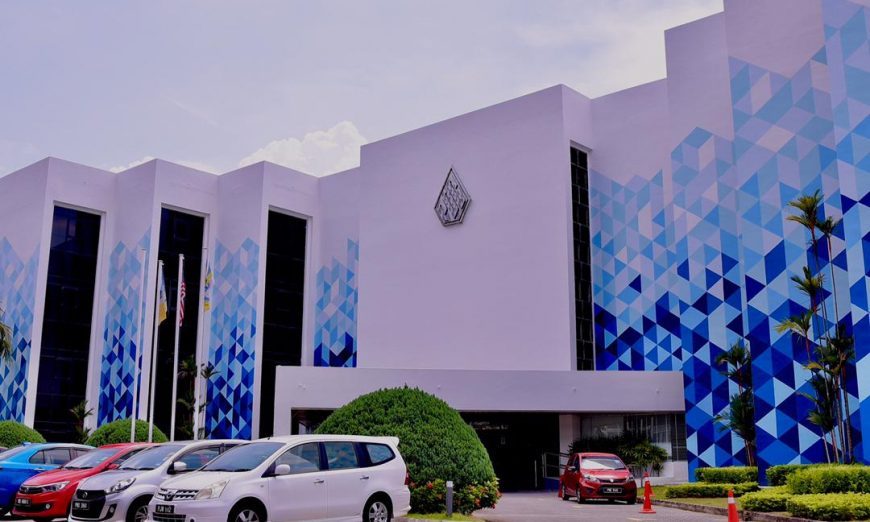 The CEO of Penang Development Corporation (PDC), Datuk Mohd Bakit, said that the PDC will focus on the "Urban Redevelopment Plan" in the future, through land re-planning and redevelopment plans, to bring more benefits to Penang and attract investors.
He shared in detail about the land development plan for Penang Island in an interview with "Buletin Mutiara".
He said that the PDC was established in 1969, mainly to further promote Penang's socio-economic development and moving towards the goal of an international city.
"After PDC launched the first industrial zone project in Bayan Lepas, it subsequently developed the Bayan Baru township to cater to the needs of local factories. Over the past 50 years, many development plans have matured and fulfilled their obligations and responsibilities."
He took up the post of General Manager of PDC in 2019 and immediately launched the "PDC Strategic Blueprint" five-year short-term plan. Now the plan is in the mid-term.
Under the framework of the "Strategic Blueprint for PDC", PDC is no longer the same as before by selling land and houses to make a profit. PDC is now also participating in project development leasing for long-term sustainability.
Increase land bank
Mohd Bakih said that the PDC also plans to increase land reserves for Penang. One way is to fill about 150 acres of land before Queens Bay to the Second Bridge through reclamation. Currently, it is seeking comprehensive development and land. Development plan (RFP).
"This plan will be based on the theme of the Linear Waterfront. The reclamation area will start from QueensBay Plaza to the front of Pulau Jerejak in the Second Bridge. Under this plan, we will add various infrastructures to create a waterfront. The park facing the beautiful scenery of Pulau Jerejak, I believe will become one of the hot spots for people to relax and attract tourists in the future."
He said that the main goal of this development plan is to optimize the Bayan Baru Satellite City and promote the Penang Vision 2030, establish a new development zone and assist the Bayan Lepas Industrial Zone, while attracting future investment and increasing the number of states Government land reserves for the development of high-impact projects.
Redevelopment of Mahsuri Flat to start next year
PDC will focus on the "Urban Redevelopment Plan" in the future, and the Bayan Baru Mahsuri Flat will be the first redevelopment project, which is expected to start in 2022.
Mohd Bakih said that the organization had also held dialogue sessions with local residents and state councillors. Most residents agreed with this project because they know they would benefit from this project, including new housing units, comfortable living environment, etc.
"However, we are currently facing some legal restrictions, because the location of the Mahsuri Flat does not belong to the PDC. For this reason, we will work with the Government Housing Department to resolve this matter."
Source: Buletin Mutiara