Fishermen set to receive RM500 advance payment from PSR's ex-gratia package soon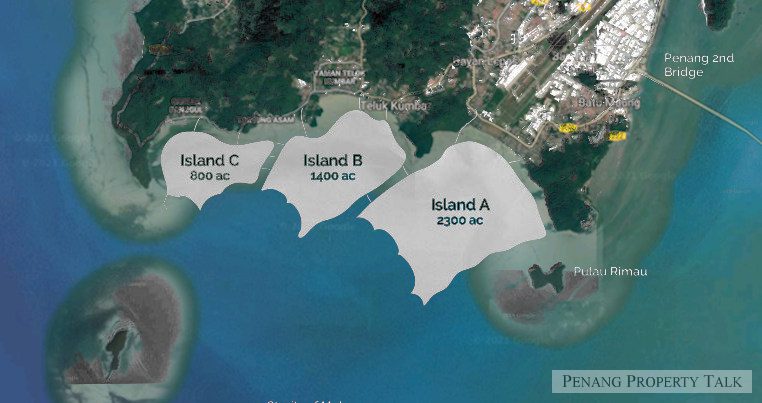 Good news for all the 1,615 fishermen in the state as the Penang government today announced that advance payment of RM500, which is part of the ex-gratia package dedicated to them, would be rolled out this month.
Deputy Chief Minister I Datuk Ahmad Zakiyuddin Abdul Rahman had recently announced in a press conference that the ex-gratia package, which is under the Social Impact Management Plan (SIMP) for the Penang South Reclamation (PSR) project, would benefit licensed fishermen and nine fishing units.
The nine fishing units are from Permatang Tepi Laut, Sungai Batu, Teluk Kumbar and Gertak Sanggul (Tier 1) and Seri Jerjak, Batu Maung, Teluk Tempoyak, Pulau Betong and Kuala Sungai Burong (Tier 2).
"The advance payment of RM500 would benefit all the tekong and crew members from both the Tier 1 and 2.
"Those who have registered early would be given priority. Each group would consist of 100 members.
"The first group is expected to receive their payment on March 3 (Wednesday) while the other groups would receive theirs accordingly on March 5, 10 and 12 this year," he said during the press conference at the stakeholders' engagement centre (Pusat Perkhidmatan Setempat Nelayan), off Permatang Damar Laut today.
Ahmad Zakiyuddin, who is also the Fishermen Task Force chairman, had previously said for Tier 1, a tekong would be given RM20,000 plus a boat and an engine while a crew member would receive RM12,960. The boat measures 27 feet long with 60 or 70 horsepower.
For Tier 2, he said a tekong would be given RM13,200 and a crew member would get RM5,400 each.
He also added that the remaining amount would be paid in two instalments, namely 75% in the weeks to come this month and the remaining 25% in January 2022.
"As of Feb 23, some 400 fishermen have already registered. I would like to encourage those who have yet to register, to do so at the Pusat Perkhimatan Setempat Nelayan (PPSN) Permatang Damar Laut and Gertak Sanggul.
"Due to the ongoing movement control order (MCO), attendees at the two centres are limited to only five fishermen at a time in order to comply with the strict safety measures," he added.
They can call the PPSN hotline at 1-800-88-6393 or PTMP at 1-300-88-9700 for an appointment.
The PSR project is to reclaim three islands (Islands A, B and C) at the south-end of the Penang island, measuring a total of 4,500 acres in land size. Island A will be 2,300 acres in size, Island B will be 1,400 acres and Island C will be 800 acres.
Separately, Ahmad Zakiyuddin had previously also said SIMP would offer apprentice scheme, job matching, and training courses and programmes for young fishermen, and tuition and scholarship schemes for fishermen's children.
Source: Buletin Mutiara