Anggun Residences – It's Your Kind of Life at Progressive Batu Kawan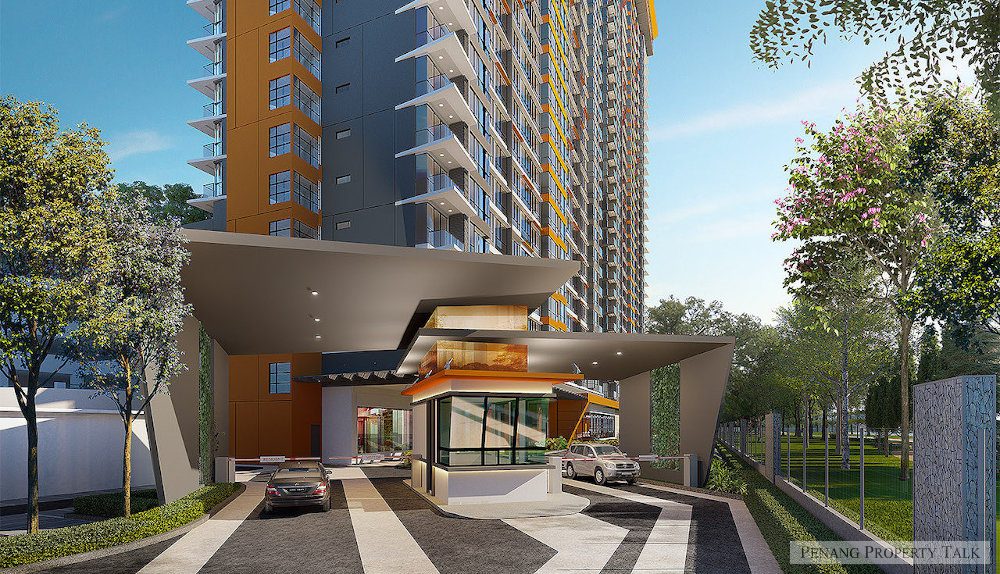 Ingeniously designed upon a condotel concept, Anggun Residences offers the kind of life urbanites have always wanted – Stylish, Cosy and Progressive.
Strategically located right next to Design Village Outlet Mall, the first and largest outlet mall in the North, Anggun Residences lavishes you with everyday convenience from easy dining to shopping essentials, all just a short walk from home.
With over 70 types of recreational facilities available at Ground, Podium and the Rooftop, healthy pursuits and leisure activities have also been thoughtfully planned for every member of the family.
Maximising Space Beyond Expectations
Meticulously designed to maximise space and comfort, you will find Anggun Residences not just aesthetically pleasing but functional in all its features. Its column-free, beam-free layouts make way for extra spacious interiors while its 3-metre high ceilings with full width wall-to-wall windows to all rooms further enhance the sense of space within your home.
All secondary bedrooms are big enough to comfortably fit a queen-sized bed while the master bedroom can easily fit a king-sized bed. The living area is 12-feet wide, allowing you to enjoy immersive TV experiences with up to an 80" TV. What's amazing is that all this space is cleverly architected within a cosy 1,045 sq ft home.
Exceptional Design with Sensible Features
Unique to Anggun Residences is its dual-layer decorative mild steel door that comes readily installed in each unit. This one-of-its-kind main door is designed to offer homeowners with practicality and extra peace of mind.
All bedrooms are also strategically facing outwards, pampering you with a bright and airy ambience as well as panoramic views of the horizon. Designed with the consideration of being a multi-generational home, the sizeable bathrooms with levelled flooring are made to be senior-friendly.
Dual-key units are also available exclusively with only 1 unit on each floor. These limited units feature a spacious ensuite studio that comes with its own main entrance, offering homeowners extra privacy and security should the unit be rented out for passive income. The ensuite studio even comes with a spacious balcony and features full height corner glass panels for you to enjoy a 180° view from within the unit.
An Opportune Location to Call Home
Designated as the third satellite town in Penang, Batu Kawan, where Anggun Residences is located, is slated for tremendous growth and progress within the next few years. With over 50 multinational companies setting foot at the nearby Batu Kawan Industrial Park, Penang Science Park and Bukit Minyak Industrial Park, the population here is projected to increase exponentially following the increase of job opportunities. As such, property demand and investment value will also rise.
Besides industrial development, various education, medical and retail choices are also making their mark here at Batu Kawan. Amongst them – IKEA, UOW Malaysia KDU, Peninsular College are already here with more in the pipeline such as iHEAL Medical & Tech Hub, University of Hull and Ikano Shopping Centre.
Batu Kawan is continuously attracting new investments, both locally and internationally. Your home here, located strategically within 1km radius from the Second Penang Bridge and the North-South Highway will definitely benefit from all these developments taking place.
Exclusive Soft Launch Promotion Awaits You
A special privilege offer is currently available as part of the project's soft launch promotion. Show Unit is also available for viewing by appointment. Kindly call Anggun Residences sales personnel at 012-476 3163 for more information or visit www.fb.com/anggunresidences.
You may register your interest here to receive a call back