Gurney Wharf to start work in 2Q 2021, to be completed by end of 2023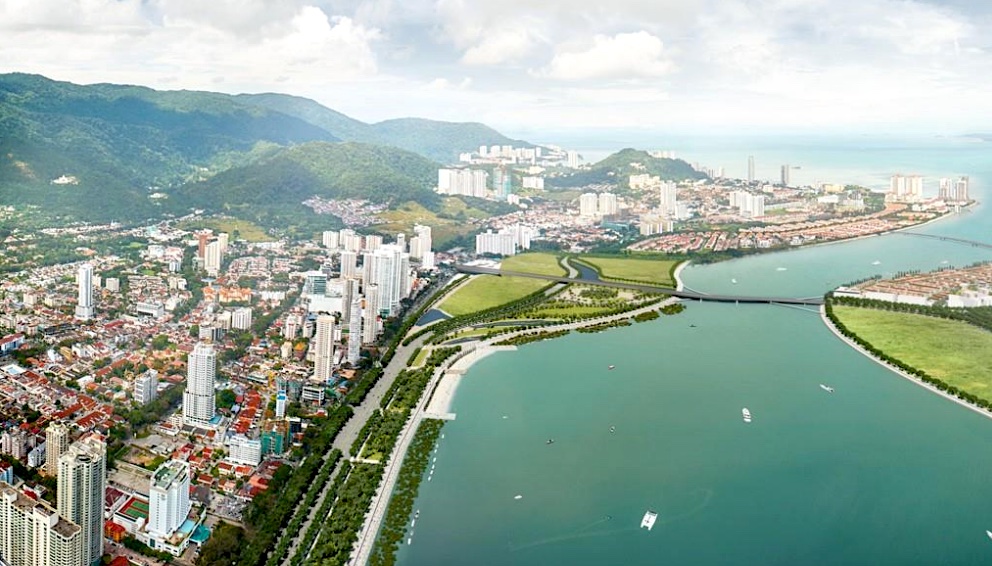 The development of Gurney Drive's foreshore will be completed by the end of 2023, which will see features such as water gardens, an artificial beach and a coastal grove created on reclaimed land by then.
Penang Chief Minister Chow Kon Yeow said the state government will call for bids for various projects on the reclaimed area, including the Gurney Wharf, which is estimated to cost an overall RM176 million.
Spanning nearly 5km eastward from the foreshore of Gurney Drive, the 131-acre reclamation was completed in September 2019 but has stalled since then.
The reclamation of the foreshore was carried out by Tanjung Pinang Development Sdn Bhd (TPD) as part of a deal to reclaim Seri Tanjung Pinang (STP) Phase II further up north. No costs to reclaim the 131-acres were disclosed.
Chow said works on the Gurney Wharf will begin in the second quarter of 2021, with seven consultants hired to carry out design and other works on behalf of the Penang government.
He said the reserve land meant for a road connecting to the proposed undersea tunnel would be kept, in the event the tunnel project proceeds in future. He said two bridges would be built to another reclaimed island on the east, dubbed "STP 2A".
Chow said of the 131 acres handed over, 40 acres would be used for the Gurney Wharf project, 50 acres as in-lieu payment for the undersea tunnel and roads project and the remainder would be government reserve land.
As of May this year, TPD has handed over 90 acres to the state government, and the rest would be done in stages, he said.
 Later, Chow witnessed the signing of agreements between the state government via Penang Chief Minister Inc and seven companies — GDP Architects (architect and project managers); Carnson Design and Associates (landscape architect); Jurutera TSSC Lim (civil and structural engineers); Jurutera Perunding Valdun (mechanical and electrical); Ukur Bahan Konsult (quantity surveyors); Dr Nik & Associates (marine and reclamation engineers) and; Dr Nik & Associates (environmental consultant and environmental audit).
The companies were selected via the Penang State Tender Board and they are to draw up detailed designs for each of the components in the Gurney Wharf project.
At the same event, state Local Government Committee chairman Jagdeep Singh Deo said the project received full support from the locals, with 90% agreeing based on a survey of 1,000 people.
Source: FreeMalaysiaToday.com