New link road connecting Lebuhraya Thean Teik to Kampung Pisang open to traffic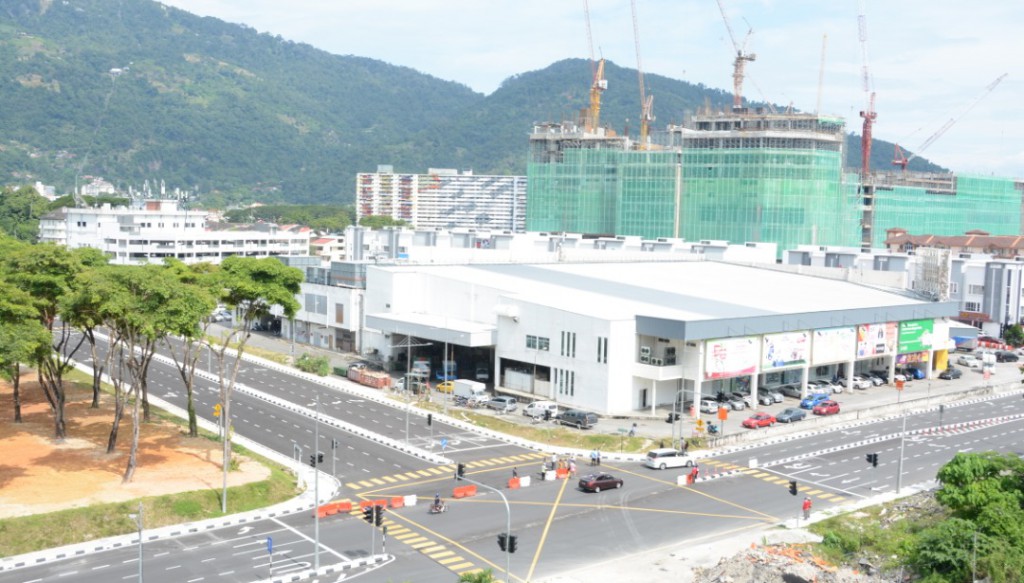 The newly open 240m road, connecting Lebuhraya Thean Tek to Kampung Pisang, offers an alternative route for motorists from Air Itam, Paya Terubong and Bandar Baru Air Itam to commute.
Air Itam assemblyman Joseph Ng said the new road helps to disperse traffic volume especially during peak hours.
"The Air Itam and Paya Terubong state constituencies are huge and there are traffic congestions during peak hours.
"The new road, which costs about RM4.5 million (including the cost for modification), will provide convenience for the motorists," he said before opening the road today.
Ng urged motorists to adhere to the traffic rules and stay safe.
MBPP councillor Edward Tan said that the new road project started in April 2018 and completed in October this year.
"The roads nearby have all been upgraded for a smoother traffic," he said.
On a separate matter, Ng said he has written to the Penang Island City Council (MBPP) after receiving feedback from the public pertaining to the number of traffic lights along Lebuhraya Thean Tek.
"The council is studying the matter.
"We are now waiting for the completion of a new commercial complex in the vicinity. The local authorities have their plan to ease traffic congestion," he said.
Ng also hoped that the 5.7km Air Itam-Tun Dr Lim Chong Eu Expressway bypass project could be completed soon.
Source: Buletin Mutiara