More police roadblocks in Penang starting today as part of CMCO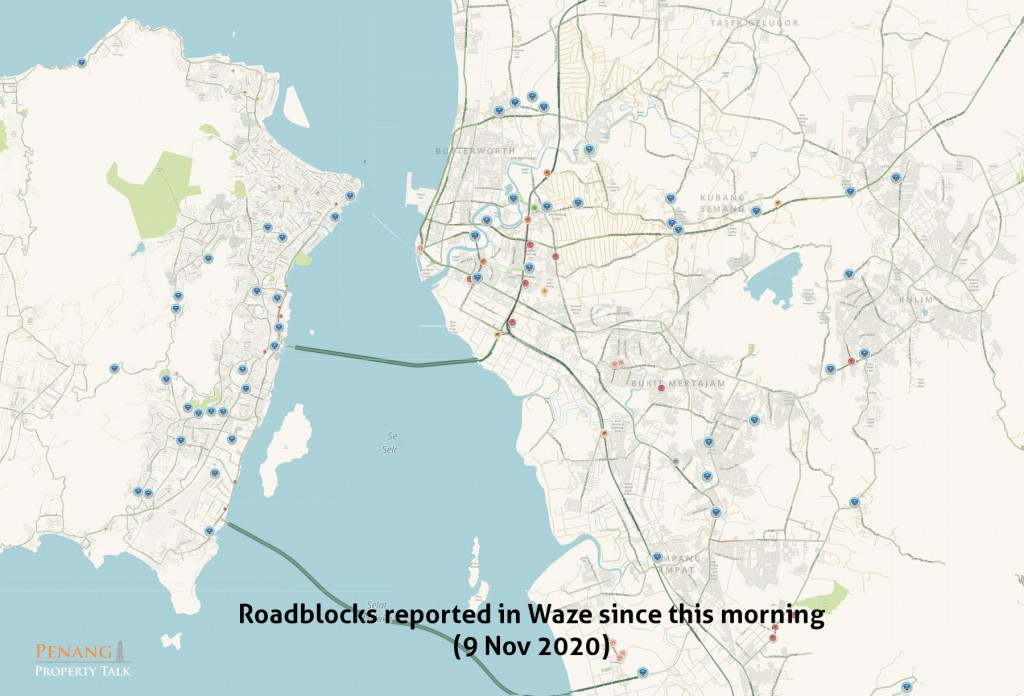 More police roadblocks starting today as part of the reimposed conditional movement control order (CMCO). You are advised not to go out in a big group and to remain home as much as possible.
They will be at the Youth and Sports Complex, Batu Uban (heading towards Penang Bridge), Lim Chong Eu Expressway (heading towards Penang Bridge), Jalan Paya Terubong (in front of the Petronas petrol station), Jalan Batu Ferringhi (in front of Shangri-La's Rasa Sayang Resort & Spa) and Jalan Pengkalan Weld (in front of the ferry terminal).
Ten roadblocks at six locations were set up in Mukim 12 in the southwest district on Friday after the CMCO announcement.
Meanwhile, roadblocks will be set up in 10 locations in Seberang Prai Utara, especially the border route between Penang and Kedah.
They are situated at Jambatan Permatang Bendahari, Jambatan Merdeka, Jambatan Pinang Tunggal, Pokok Machang Sg 2, Bertal toll plaza, Kg Selamat, Jalan Ara Kuda, Sg Nyior toll plaza, Jalan Permatang Paul and Jalan Chain Ferry in Butterworth.
There are six tentative roadblock locations in the Seberang Prai Selatan district. They are at the Jawi toll plaza, Jalan Sg Bakau in Sg Acheh, Jalan Tasik in Sg Bakap, Bukit Tambun toll plaza, Bandar Cassia toll plaza and Jalan Tasek at the Paper Muda Mill.