Exclusive Interview with MIEA Penang (Part 2: Common property pitfalls & preventive measures)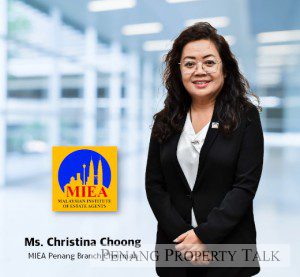 In the second part of our email interview with MIEA Penang, we have discussed the common property pitfalls and what are some of the preventive measures that a property buyer should take to avoid them.
Q4. What are the common property scams or mistakes during property transactions?
MIEA has identified 13 ways the public can be scammed. Below are the 13 ways homebuyers and sellers can fall prey during property transactions:
Cheating
Absconding
Misrepresentation
Misleading
Profiteering
Withholding Facts
Representing seller & landlord without legal authorization Undercutting Selling price
Not knowing the legal process
Having personal conflict of interest
Not adhering to the Code of Ethics
Collecting fees from both parties
Collecting more than the allowed fees
Q5. What is the risk of buying property from illegal property brokers?
Illegal property broker don't adhere to code of ethics as they are not answerable to any party. They don't have any responsibility and accountability if something goes wrong. Let's not condone such unlawful practices by Illegal property broker.
Whereas, a Registered Estate Agent or Negotiator will be striving to protect their client's interest at heart, offering accurate advice without vested interests by thoroughly vetting the properties listed, providing clients quality service with fairness and integrity.
Q6. How can the public differentiate between a Registered Estate Agent/Negotiator and an illegal property broker?
At present, estate agencies practicing in Malaysia are governed by the ACT 242 – Valuers, Appraisers, Estate Agents and Property Managers Act (1981). The real estate practice is regulated by the Board of Valuers, Appraisers, Estate Agents and Property Managers or in short BOVAEP.
Registered Estate Agents are those who have passed an exam and undergone 4 years of study before they are registered with the while Real Estate Negotiators are employed by the Real Estate Agents through their Real Estate firms.
Registered Estate Agents are registered and the Real Estate Negotiators are certified with the BOVAEP. They all carry a tag to show that they are authorized to do real estate transactions. If there is No Tag, it means that you are dealing with an illegal property broker.
Q7. What are the precautionary measures buyers, sellers, landlords and tenants should take note of during a property transaction?
For Seller/ Landlords
Check which agency firm is active in your area
Who are the active firms in the neighborhood where the property is located
Before appointing anyone check the authenticity of the Real Estate Negotiator (REN) and check whether they have a valid REN Tag. If they do, then they are certified by the Board of Valuers, Appraisers, Estate Agents & Property Managers to carry out real estate practice.
The QR code on the name tag will help you verify that, if you are unable to scan the QR code, you can check with their REN number on the BOVAEP website
It will state their name, REA/REN number, their agency registered E number with the Board and also their contact number.
Always remember a REN is employed by a Registered Real Estate Firm and as such all monies are to be deposited into their clients Account. No issuance of cash payment or monies to any individuals name.
The public can have visit MYREALAGENTS website and social media pages, a public awareness campaign initiated by MIEA to remind the public to always engage a Registered Estate Agent and Negotiator and to emphasise the importance of why one should engage with registered agents or negotiators and how one can protect oneself from illegal brokers
Website: https://myrealagents.com/
Facebook: https://www.facebook.com/myrealagents/
Instagram: https://www.instagram.com/myrealagents/
Q8. In what kind of scenario or situation that a buyer can reach out to MIEA for assistance?
The Public can contact MIEA if there are doubts, questions, checking on firms or RENs or if you feel something is wrong, Just call MIEA Penang Branch at 04-2288333 or MIEA Head office at 03-79602577.
---
PART 1: Property outlook and buying tips