Taman Kalidonia Indah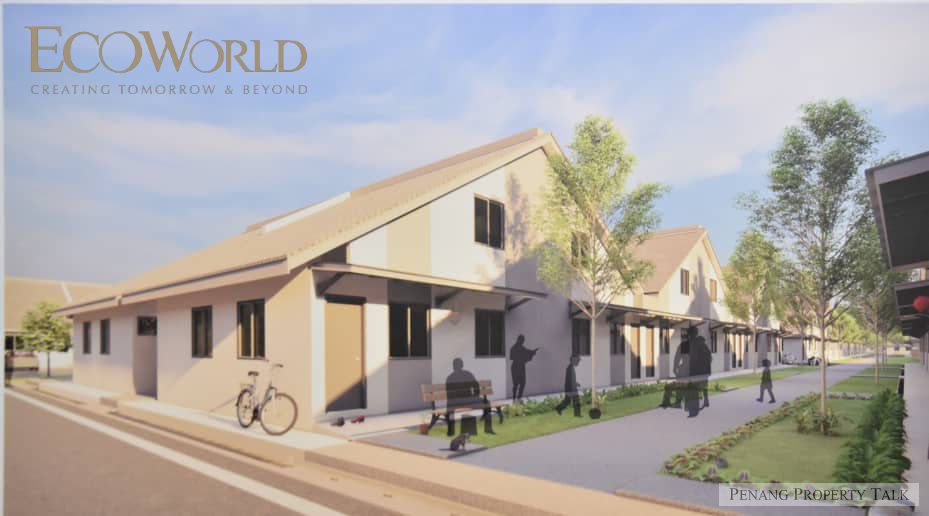 Taman Kalidonia Indah, an affordable housing (Type A) development by EcoWorld in partnership with Penang State Government. It is located on a 15.1 acres land along Jalan Sungai Daun near Kalidonia Farm, about 2km away from Nibong Tebal KTM station.
The project will feature 272 low-cost housing units, to be built in two phases at a cost of RM50.94 million funded by Eco Horizon Sdn. Bhd. 80 existing households on the project site will each get a unit, while the rest would be offered to applicants who are registered with the State Government under the Type-A affordable housing.
Phase 1: 112 units (expected completion – 2022)
Phase 2: 160 units (expected completion – 2025)
Each unit will come with a standard built-up size of 650sq.ft, featuring high ceilings and can be renovated to accommodate about 200sq.ft. more. The neighborhood will feature common car parking spaces and community areas such as a lake, park and tracks for jogging and cycling activities.
READ MORE ABOUT AFFORDABLE HOUSING:
Project Name: Taman Kalidonia Indah
Location : Nibong Tebal
Property Type : Low-cost housing
Total Units : 272
Land Tenure : Leasehold
Indicative Price : RM42,000
Developer: Chief Minister's Corporation (CMI) & Ecoword
Location Map: