Penang Retirement Resort near Penang Turf Club to be ready by early next year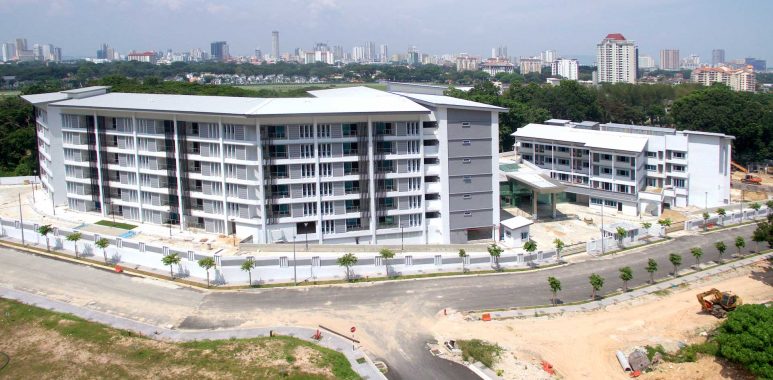 Retirees in Penang can look forward to living their golden years in comfort with the completion of the Penang Retirement Resort in Batu Gantong, Ayer Itam, by Penang Turf Club early next year.
Touted as the first of its kind, the seven-storey resort will have 49 units offering assisted care and another 77 units offering independent living.
The size of each unit ranges from 38.46sq m (414 sq ft) to 115.75sq m (1,246sq ft) and will be offered on a leased basis with meals provided.
Residents will have the option of dining in their rooms, or at the resort's restaurant.
The resort site is also less than 2km away from several hospitals that provide the necessary support and back-up facilities.
Located away from heavy traffic, the resort provides a peaceful and calm environment for elderly residents who can enjoy the beautifully designed landscaped gardens.
They can spend their free time in various recreational spaces like the karaoke room, mini cinema and wellness spa.
Other services include housekeeping, home medication management, personal assistant services, beauty services, round-the-clock security, excursions and shopping trips as well as an in-house convenience store.
(Artist impression)
The resort, which also has 200 parking bays for residents and visitors, is set to be a space that builds the community and celebrates life to the fullest by providing retirees with luxurious comforts and a place to call home.
Caring for the elders has always been a weight that must be carried as one's worldly responsibilities, especially when a parent is sick or requires constant care.
Having a safe space will not only allow them to live comfortably but also provide them the care best suited to their needs.
In the coming decade, Malaysia will be on its way to becoming an aging society.
With the increasing number of people getting older every day, concerns about having a safe space for the elderly have risen.
Along with statistical findings that one in every five Malaysians will be at least 60, this information has triggered uneasiness among the masses.
It has become the responsibility of the children to come up with a plan so that their parents can live comfortably in their old age.
A space that protects the aged and gives them a life worth looking forward to is what this resort offers.
Investing for the future is something that is often overlooked but has become a necessity in an aging society as people live longer due to medical advances.
For further enquiries, call 04-238 5108 or 04-238 5221.
Source: TheStar.com.my