Penang ferry services suspended until Aug 26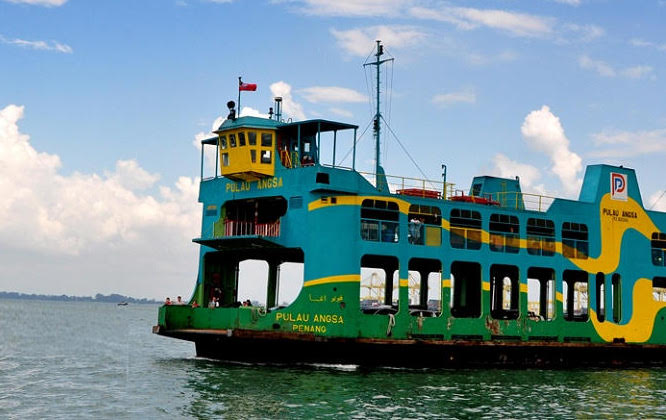 The iconic Penang ferry services have been suspended until Aug 26, for emergency repair works.
A notice was put up near the entrance to the ferry terminal in Weld Quay which stated that the service was interrupted for the time being due to malfunction ferries.
Auxiliary policemen were also stationed at the terminal to divert the passengers to take the shuttle bus instead.
Rapid Ferry head Osman Amir said the three-day service suspension was due to some technical engine problems.
"The problems affect four ferries. We would like to apologise for the inconvenienced caused," he said in a statement today.
Meanwhile, Pengkalan Kota assemblyman Daniel Gooi who was at the scne, shared his frustration over the halted services on his Facebook live feed.
"The operators should take responsibility as the service suspension has caused distress among the public.
"We urge the Penang Port Commission to provide an explanation," he said.
Rapid Ferry which operates the service under Prasarana Malaysia Bhd, prepared free bus shuttles to bring passengers to and from the island with a frequency of 20 minutes.
The earliest bus available from Penang Sentral on the mainland was at 6am while the last bus would travel at 9.40pm.
From the island at Weld Quay, the earliest bus would leave at 7.10am and the final bus would leave at 11pm.
Rapid Ferry also put up a status in its official Facebook page about the service interruption, receiving angry comments from netizens.
Many claimed the notice was put up at the last minute, causing inconvenience to those who rely on the ferry service to travel to work.
Source: FreeMalaysiaToday.com