MBPP and IBM ink second MoU on smart city initiatives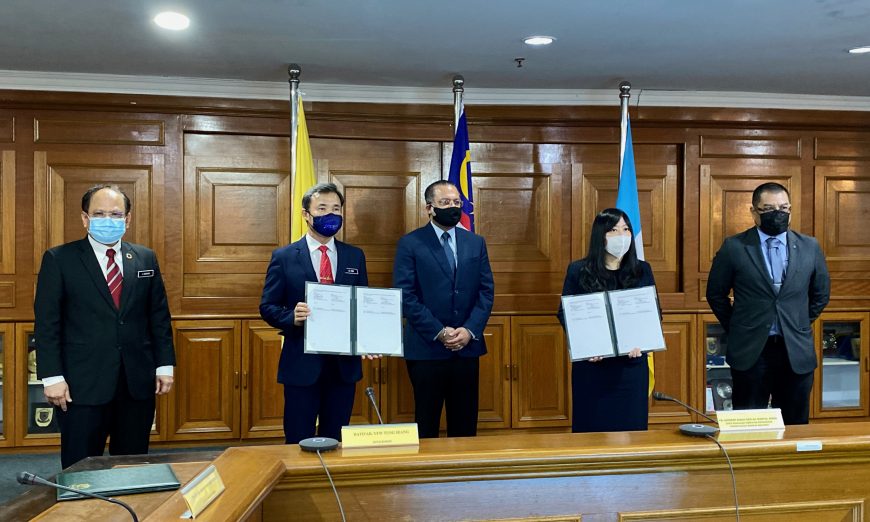 For the second year running now, the Penang Island City Council (MBPP) has tightened its partnership with IBM Malaysia Sdn Bhd after a memorandum of understanding (MoU) was signed today.
The collaboration would see both parties work closely to further enhance smart city initiatives to improve the delivery of public services in the state.
The MoU today was signed between MBPP mayor Datuk Yew Tung Seang and IBM managing director Catherine Lian and it was witnessed by state Housing, Local Government and Town and Country Planning Committee chairman Jagdeep Singh Deo.
Speaking at the ceremony, Jagdeep said the only thing that keeps everyone connected during this Covid-19 pandemic is technology.
Hence, he said it is important the public continues to embrace technology and never let their guard down as the fight against this unprecedented situation is far from over.
"Penang is always leading the way, not only in the country but also in this region when it comes to smart government and smart city.
"I was made to understand that IBM has comprehensive approach to helping cities to run more efficiently, save money and resources, and at the same time to improve the quality of life for the people," Jagdeep said during a press conference in Komtar today.
Under the new MoU, IBM will continue to offer its technology, services and expertise for the development and deployment of cloud infrastructure to support MBPP's ongoing smart city initiatives.
The terms also include planning, developing and deploying artificial Intelligence (AI) solutions that can help improve MBPP's operational efficiencies and innovations to provide better quality of services for the public.
According to Yew, MBPP is confident that the fruitful collaboration with IBM would continue to accelerate steady economic growth in the state and improve the living standard of all Penangites.
Catherine said with the direct impact of Covid-19 pandemic halting the essential public services, the race for digital acceleration for socioeconomic resiliency is more imperative than before.
"The continuous collaboration with MBPP exemplifies IBM's commitment to supporting local governments in Malaysia to accelerate the nation's digital transformation agenda and seize opportunities to sustainable prosperity for the rakyat," she said.
Also in attendance were MBPP secretary Datuk Addnan Mohd Razali and IBM Malaysia director of the government and regulatory affairs Hasnul Nadzrin Shah Abdul Halim.
Source: Buletin Mutiara