Iconic Skies – Luxurious Sanctuary with Zen in Mind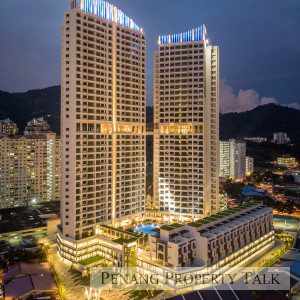 Spanning across a generous piece of prime land in Relau, Iconic Skies is a freehold residential enclave that consists of prestigious villas and 2 luxury condominiums that are linked by a stunning sky bridge. Standing 37-storeys and 35-storeys high, the Iconic Skies condominiums offer spectacular panoramic views over the picturesque neighbourhood of Relau.
The luxury condominiums have a total of 299 units and are designed with spacious build-up, allowing for more emphasis to contemporary living without compromising practicality. There are a total of 3 layouts with a build-up area ranging from 1,483sqft to 1,598sqft, offering the perfect fit for every persons' lifestyle.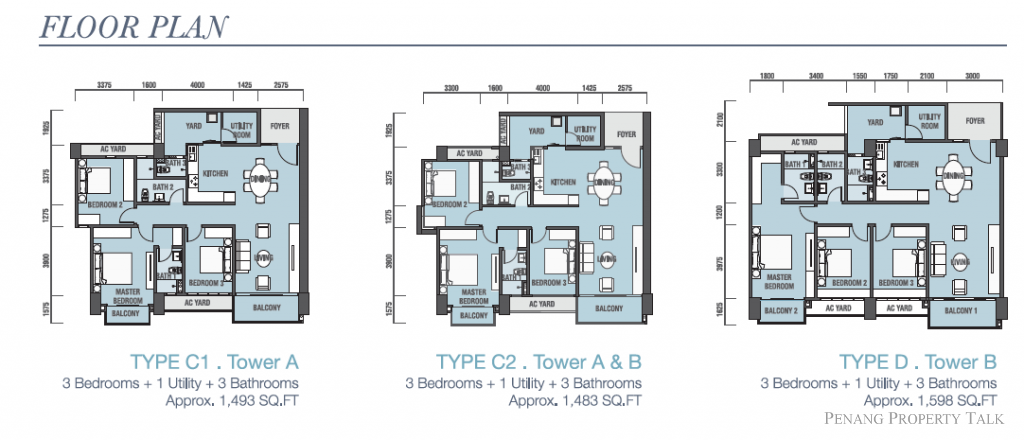 Facilities Deck @ Level 5 and Level 20
Relaxation in the skies is often considered a dream but Iconic Skies makes that dream into a delightful reality. Iconic Skies offers over more than 15 facilities for your comforting needs, including the Infinity Pool, Sky Heated Jacuzzi, Sky Gym, Zen Yoga Room, and many more at Level 5 and Level 20. With multiple facilities to choose from, you will be able to unwind and relax and experience the true meaning of 'blissful relaxation'.
Strategic Location
Situated in Relau, Iconic Skies offers convenient access to many local amenities and is well connected to dedicated roads. With the excellent accessibility, Subterranean Penang International Convention and Exhibition Centre (SPICE), Pantai Mutiara Hospital, Bukit Jambul Golf Course, Queensbay Mall, Penang International Airport, University Sains Malaysia, Penang Bridge, and Penang 2nd Bridge are all within close proximity (less than 10km). This means less time, less hassle to reach your desired location.
Iconic Skies FREE 12-Months Loan Subsidy Package
Iconic Development Sdn. Bhd. is now offering a 12-months loan subsidy package for the purchase of a unit of Iconic Skies. On top of that, this package includes 24-months free maintenance fees, and free legal fees and stamp duty for SPA and Loan. With Iconic Skies being a part of the Home Ownership Campaign 2020, every purchaser will be glad to know that they are entitled to free Memorandum of Transfer (MOT). With a booking fees of RM5,000, you'll be able to purchase the dream home you desired and save up to RM200,000!
For more information regarding Iconic Skies, kindly contact below:
04-6431888  •  012-7397888  •  012-7397999
Register your interest here