The Penang Bay International Ideas Competition to be held by September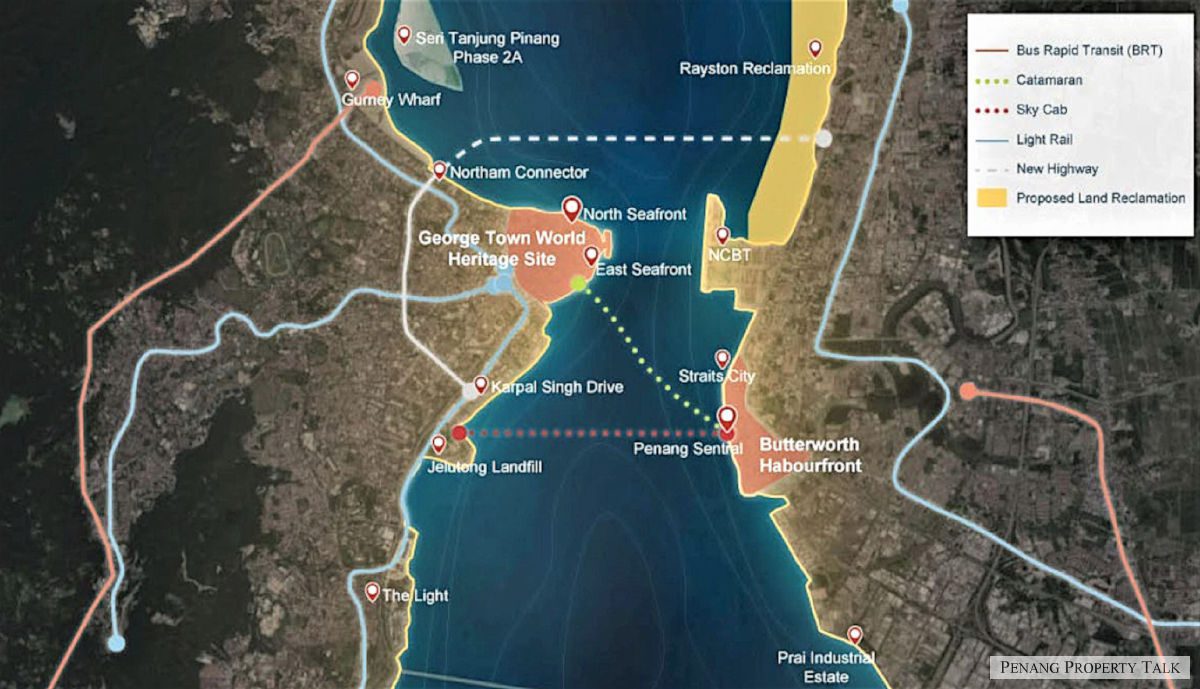 The Penang Bay International Ideas Competition will proceed and is scheduled to be held by September this year.
Penang Local Government, Housing, Town and Country Planning Committee chairman Jagdeep Singh Deo said the date of the competition was shifted due to the Covid-19 crisis.
"Nevertheless, the competition will go on. This project is part of our plans to revitalise George Town and Butterworth.
"The project has a projected GDV of about US$ 4 billion. The Penang Bay project was also one of the nine projects shortlisted (from 100 projects globally) for the World Urban Forum 10 (WUF10) in Abu Dhabi, which was held from Feb 8 to 13 this year.
"The Penang Bay project is a huge project that would take between 10 and 20 years to complete," he told a press conference in Komtar today.
It is to be developed by the George Town Conservation and Development Corporation (GTCDC) – a partnership between the Penang government and Think City. The project stitches together several existing or proposed transport and urban revitalisation projects in the bay.
The Penang Bay project incorporates Gurney Wharf, the George Town north and east seafront projects, Jelutong landfill, waterfront re-development in Butterworth, and environmental initiatives to clean up the Penang Straits, Sungai Perai and Sungai Pinang.
GTCDC director Hamdan Abdul Majid said the aim of the project was to create a new, seamless, city core between Butterworth and George Town.
"The competition is an invitation to local and global innovators to generate inspiring ideas and concepts to help re-imagine the way the people of Penang leverage their water-based assets.
"The project helps to drive prosperity and build a resilient post Covid-19 state," he said.
Hamdan added that the competition would be open to architects, landscape architects and urban planners around the world.
"Their designs and ideas must address five strategic objectives.
"The five key objectives are to leverage Penang's role in the international technology ecosystem, to position Penang as a regional business services and logistics hub, to create a new core that links the Penang island and the mainland, to activate and rehabilitate underutilised waterfronts and to be socially inclusive, rehabilitate natural ecosystem and build resilience for future generation.
Also present were Penang Chief Minister Incorporated deputy general manager S. Bharathi and Think City programme director Dr Matt Benson.
Source: Buletin Mutiara