Bridge to Batu Kawan will open in July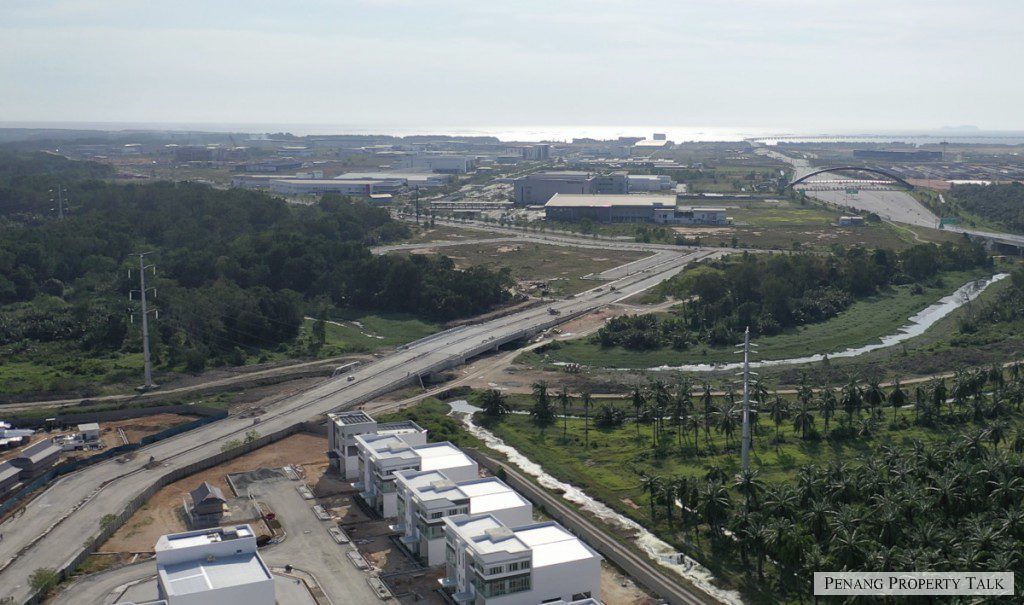 The construction works of the bridge in Valdor, connecting Bukit Tambun and Batu Kawan industrial areas, are scheduled to complete next month.
Chief Minister Chow Kon Yeow said the bridge would be open in July.
"The bridge is an infrastructure that can help to spur future economic growth and development in Batu Kawan and the surrounding areas.
"It is an initiative by Penang Development Corporation (PDC)," Chow said after visiting the development site today.
Also present were state Works, Utilities and Flood Mitigation Committee chairman Zairil Khir Johari, Bukit Tambun assemblyman Goh Choon Aik, Batu Kawan MP P. Kasthuriraani, Seberang Perai City Council (MBSP) mayor Datuk Rozali Mohamud and South Seberang Perai district officer Yazman Yahya.
Apart from this, Chow said that PDC was currently working on other infrastructure projects in Batu Kawan.
"They include road widening works," he added.
He said that PDC was also in the midst of planning and developing housing, commercial and institutional projects in Batu Kawan.
He added the industrial development projects would be expanded to the Byram Estate, south of Batu Kawan.
"PDC is planning to expand the Batu Kawan industrial area to the Byram Estate and this area will be designated as Batu Kawan 2 Industrial Park.
"This shows that the state and its agencies are proactive in ensuring that PDC is ready for the future," he said.
Source: Buletin Mutiara