Camdon Collection at Eco Horizon – From RM426K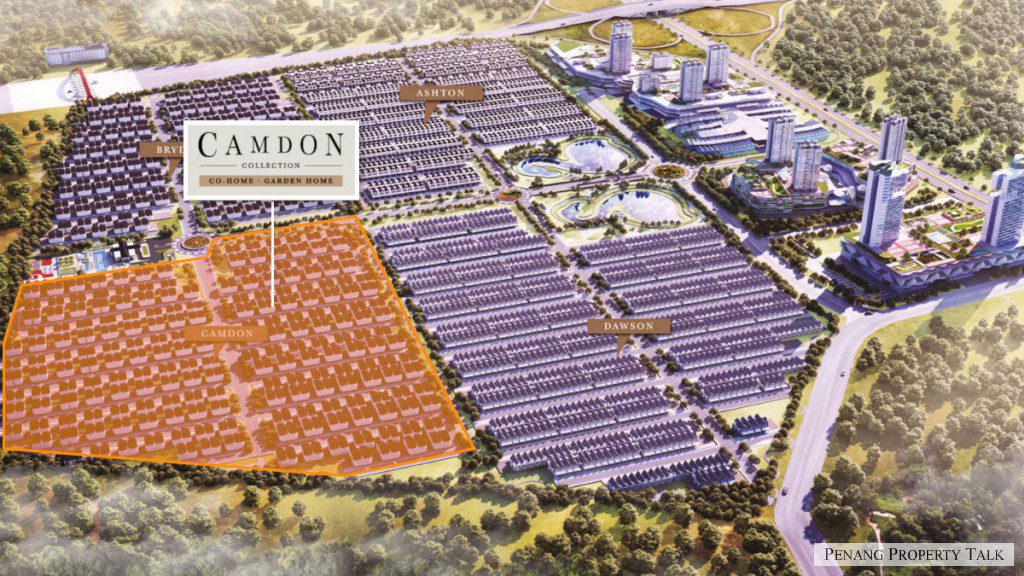 An integrated mixed development township across the Second Penang Bridge is about to unveil its latest offering.
Camdon Collection is the third collection of Eco Horizon, the largest gated and guarded mixed development township by Eco World at Bandar Cassia in Batu Kawan.
Eco Horizon lies just minutes away from the landing point of the Second Penang Bridge in Batu Kawan, and is within close proximity to Ikea Batu Kawan, Penang Design Village, and a host of trendy and rustic eating spots.
This latest collection from Camdon will feature a fresh development concept, offering three distinct landed property models, with an indicative price starting from only RM426,000.
Of great interest is the fact that these homes will offer its owners a chance to design their own layouts, depending on their lifestyle needs.
This collected is being touted as the first in Penang to offer EcoWorld's Design2Own concept, where the owner gets the developer to cater to their needs.
Various layout options are available to make one's home their personal sanctuary while catering to their design taste.
Just like the previously unveiled collections at Eco Horizon, Camdon homes will be located within a serene neighbourhood surrounded by man-made lakes and cycling tracks, and complemented with a luxurious clubhouse.
This latest collection will feature Co-Homes (two storey units measuring 35' x 54') belonging to two owners. Each owner gets to choose which floor they wish to occupy and own and have side-by-side car parks.
Also available from the Camdon collection are two storey terraces homes (measuring 22' x 54') along with 2-storey garden homes (measuring 24' x 56') which come with a private garden space.
Other plus points in the neighbourhood are the construction of other stunning homes,
private and national-type schools and top-notch hospitals.
UOW Malaysia KDU University welcomes its first batch of students for its January intake and more students who have completed their Sijil Pelajaran Malaysia examinations are expected to enrol.
Another exciting development in the area will be the opening of the The Ship Campus (Peninsula College) which is set to be located within the One Auto Hub at Bandar Cassia in Batu Kawan.
Also awaited for Batu Kawan, is the opening of the new Chinese school, SJK (C) Kuang Yu.
Register your interest here
Location Map: