Real estate market hit hard by Covid-19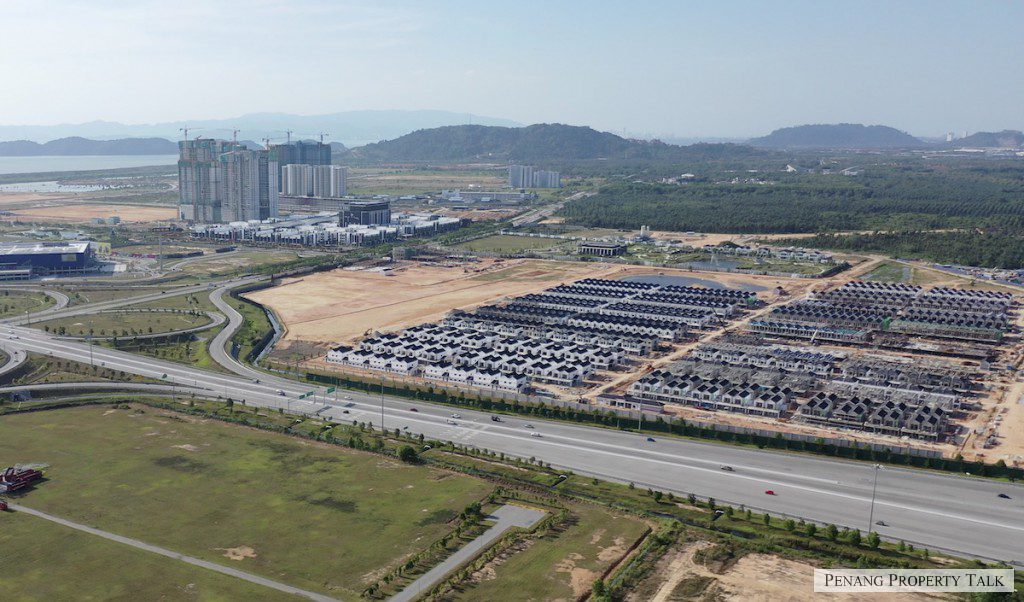 The coronavirus, or Covid-19, has brought the whole world to a standstill, and the property market is no exception with mounting pressure on the supply and demand.
Knight Frank Malaysia is expecting lower activity in leasing and investment in commercial office.
The firm's executive director of corporate services Teh Young Khean said the Covid-19 pandemic and Movement Control Order (MCO) has forced companies to limit or halt physical operations, pushing them to work more flexibly and remotely.
He expects that both local and multinational companies may delay or put on hold their real estate decisions, resulting in a lower level of leasing activity.
"Business sentiment is at its lowest level, with many operations severely impacted by the outbreak. The sense of uncertainty will lead to slower demand as businesses and occupiers will likely continue to postpone major expansion or relocation decisions.
"In the immediate term preceding the lifting of the current MCO, co-working or flexible space may be less popular as there will be reduced desire for clients or members to congregate and interact face to face in one location. Revenue derived from memberships fees and events may be affected during this period although e-events will continue to progress," he said.
Nevertheless, Teh said that once confidence has been restored with businesses back to work, as usual, co-working or flexible space may be a good option for new occupier(s) and those looking to expand to navigate in the near term before committing to a longer-term plan.
Retail segment heading downward
In the retail segment, rents will come under further pressure due to the enforcement of the Movement Control Order (MCO) until 14 April 2020.
The covid-19 pandemic is sending the country's economy reeling. All industries have been hit and those which have been hit the hardest are hospitality, tourism and aviation-related segments, evident by cancellations of flights, tour packages and hotel bookings following international travel restrictions and lock down of countries.
The escalating number of infected cases has led to Malaysia being placed under the MCO until 14 April 2020.
Knight Frank Malaysia associate director of retail consultancy & leasing, Ben Ooi said Malaysian retailers, especially those located at tourist zones, have been experiencing sales decline at their outlets at the onset of the Covid-19 outbreak.
Ooi said after the MCO, occupancy of malls will be under pressure as some retail outlets may be forced to close due to the strain on their cash flow and unsustainable businesses.
"With the rakyat staying at home during the current extended MCO, retail and entertainment outlets with the exception of those providing essential goods or services, have no sales as they are not allowed to operate," he said.
The good news is that landlords are stepping up during the MCO to assist retailers by introducing relief measures, for example, rent-free package for non F&B related retailers and rental rebates.
Commercial investment to be under pressure
During economic instability, real estate transaction volumes typically moderate, this is according to Knight Frank Malaysia executive director of capital markets, James Buckley.
Buckley said that the profit recycling process could be interrupted by the effect of the Covid-19 outbreak, as institutional investors move more cautiously during uncertain times.
"With the reduced leasing and investment activity, commercial office and retail rents will be further under-pressure. In the short term, investment transactions will be limited as viewings are not happening," he said.
Buckley said that in comparison to other cities, feedback the firm often receives from overseas investors is that real estate asking prices do not reflect the actual value given the country's perceived risk profile and higher returns can be achieved elsewhere.
He said there will be a large gap in the expectation between sellers and buyers, and yields are bound to increase as values come under pressure.
"Genuine, motivated sellers will consider reducing their price, pushing yields higher. Domestic investors should also consider the benefit of investing some of their capital in overseas real estate markets which will provide diversification in real estate returns and currency," said Buckley.
Disruptions in residential transaction
Knight Frank Malaysia managing director Sarkunan Subramaniam said that in light of the current MCO, there are disruptions to the property transaction process, including difficulties in conducting property viewings and title searches, among others.
As both buyers and sellers have become more vigilant amid the outbreak, a wait and see approach is prevalent as people will try to avoid showrooms and sales galleries during this critical period, he said.
Subramaniam also foresees an increase in non-performing loans that will conclusively lead to more auctions in the market, with the potential of more job layoffs due to the challenging business environment.
However, he believes that the central bank's announcement on the automatic moratorium on loan repayments for small and medium enterprises (SMEs) and individuals to relieve the burden on businesses and households affected by the Covid-19 outbreak may help to cushion the impact in the short term.
Source: NST Online