No jogging even within gated housing communities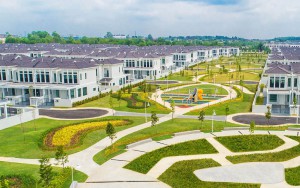 Defence Minister Datuk Seri Ismail Sabri reminded the public today that the movement control order (MCO) applies even within gated vicinities, the Malay Mail reported today.
The warning followed allegations that many residents in gated communities were found outside their homes, with some said to be jogging in large groups.
Ismail, however, provided no photographic evidence.
"The MCO must be observed even within gated communities," he told a media briefing in Putrajaya.
"We were informed by the police that people can still be found outside and going jogging in large groups."
The Malay Mail said authorities banned outdoor running as part of the MCO despite initially suggesting that exercising in public is acceptable provided social distancing is observed.
Yesterday, 11 joggers of various nationalities, including two Malaysians, were among the scores of people arrested for flouting the order currently enforced nationwide.
Over 400 arrests have been made since Thursday, Ismail revealed today.
Source: EdgeProp.my