Grace Harmony affordable project breaks ground today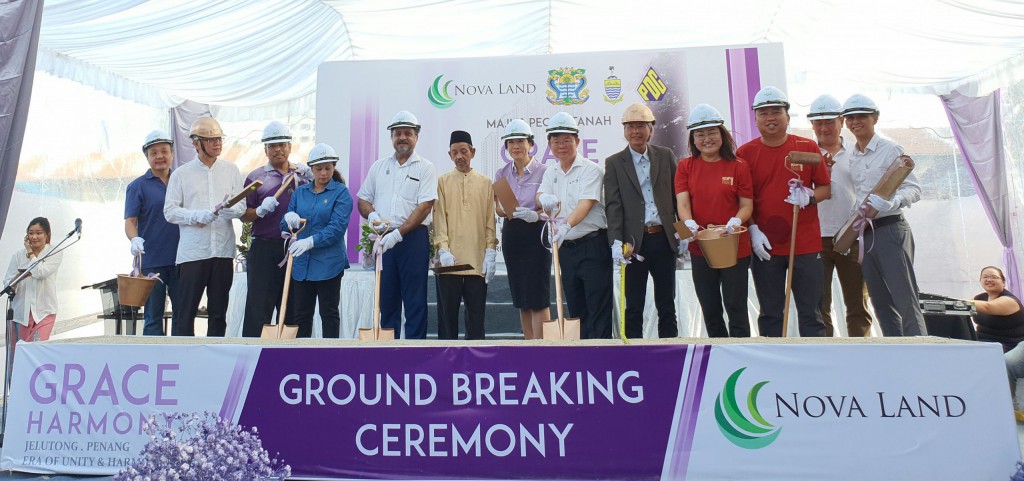 Penang will continue to ensure there is an adequate supply of affordable homes.
This assurance was given by state Local Government, Housing, Town and Country Planning Committee chairman Jagdeep Singh during the ground-breaking ceremony of the 'Grace Harmony' housing project this morning.
He also stated that the state government would keep up with its effort in ensuring that there is no overhang in the state.
"For the past 10 years, we have seen an increase in price (8 to 10 percent) with regard to housing in the major urban cities in Malaysia.
"In order to control the housing prices, the state government had introduced many 'cooling measures' which resulted in the stabilisation of the prices.
"At the end of last year, we were the only one among the urban cities to see a decrease in the number of overhangs," he added.
Apart from that, Jagdeep said he would be focusing more on assisting the lower income group in getting access to housing loan this year.
"I see that developers in the recent times have provided many facilities for the residents in affordable homes. That is commendable.
"We (state government) will also adhere to our rules on the size of the units being built as we want them to be livable," he said.
Chief Minister Chow Kon Yeow, who was the guest of honour at the function, also affirmed that the state government would always give utmost importance to affordable housing for its people.
"The key indicator of development is when the people are able to enjoy the fruits of development such as the provision of jobs, salary, housing and so forth.
"So, one of the important KPI's (Key Performance Index) for the state government would be in ensuring that the policies made by the state and the local government lead us towards this direction.
"I have also instructed the Chief Minister Incorporated (CMI) to check on the land owned by the state in the Jelutong area for affordable housing projects," said Chow in his opening speech at the ceremony.
Also present were Nova Mulia Development managing director Annie Choo, Sungai Pinang assemblyman Lim Siew Khim and Air Itam assemblyman Joseph Ng.
The Grace Harmony, which is located nearby Jalan Ahmad Nor, is a 42-storey project which will be completed in four years' time.
It has 310 low medium-cost units and 444 units of affordable housing units.
Find out more about Grace Harmony affordable housing project
Source: Buletin Mutiara