More HK folk buying property in Penang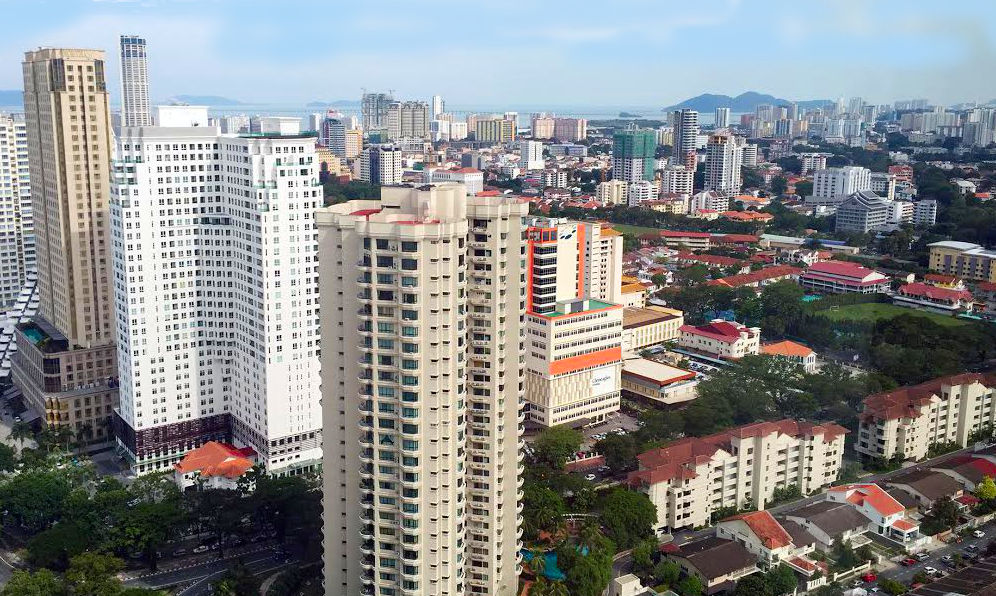 Hong Kong house buyers are looking around in Penang.
"Hong Kong people buying properties in Penang is not something new. But the number has definitely accelerated now," said International Real Estate Federation (FIABCI) Malaysia president Michael Geh.
"For the past five years, there had been quite a number of retired bankers and semi-retired professionals who came and stayed in Penang," he said.
These Hong Kong residents, he added, would opt for properties priced between RM1mil and RM2.5mil.
Geh said Penang had always been popular for Hong Kongers as it is just a two-and-a-half-hour flight away. "There are daily flights from Penang to Hong Kong and vice versa. They can even plan for a 'one-day trip' if they want, as it is very convenient to travel between both places."
He also said the cost of living in Penang is lower.
On Tuesday, the South China Morning Post reported from a survey that showed "Hong Kong has lost its preferred status among the world's expats" due to soaring flat prices, high cost of living and long working hours, before the protests began.
The survey by InterNations ranked Taipei as the best city for expats, followed by Kuala Lumpur and Ho Chi Minh City.
Real Estate and Housing Developers Association (Rehda) Penang chairman Datuk Toh Chin Leong said the "unbeatable" property prices here was also one of the main draws for Hong Kongers.
"Landed properties in Hong Kong cost around RM10mil. Just consider the amount of money they can save if they buy a property in Penang," he said.
With RM10mil, he said a buyer could get a luxury unit for RM2mil here and keep the balance of RM8mil in fixed deposit.
"Buying properties in Penang is a retirement plan for them to live comfortably for the rest of their lives.
"Another draw to our island is the presence of international schools, the delicious food and sandy beaches which are quite similar to Hong Kong.
Even for the less well-off, Toh said prices here were still unmatched for those wishing to take up the Malaysia My Second Home (MM2H) plan.
Several Hong Kong stars are already accepted by the locals here as "semi-Penangites".
According to China Press, they included TVB actors Hugo Ng, Dickson Lee and Philip Keung.
Ng, 60, recently moved to Penang with his actress wife Lily Chung, 55. Apparently, Chung was not too fond of the cooler temperatures in Hong Kong.
The couple rented a 4,000 sq ft condominium unit in Tanjung Bungah overlooking the sea. They would return to Hong Kong for work occasionally.
"The monthly rent here is RM8,500. In Hong Kong, with the same rent, I would only get a house that is 400 sq ft," he was quoted as saying.
And he liked the food as well.
"My wife loves nasi lemak. She loves roti canai, too, and can eat that for breakfast and dinner. I prefer half-boiled eggs with toast and kopi-O," he said.
However, he made clear that his decision to relocate to Penang had nothing to do with what was happening in Hong Kong, saying that it was purely a coincidence.
As for Lee, he decided to move to Penang after coming here for a holiday last year.
According to the China Press report, Lee had hurt his legs in an accident last year and decided to visit Penang with his wife while recuperating.
"I had not been to Penang before this and once I set foot on the island, I fell in love with it. The lifestyle here is simple and it's like Hong Kong in the 70s and 80s."
"I applied for MM2H and moved here in October last year," he added.
"The people here are very nice and helpful. I enjoy the simple life here."
Source: TheStar.com.my