Kampung Mutiara housing project to be completed in 4 years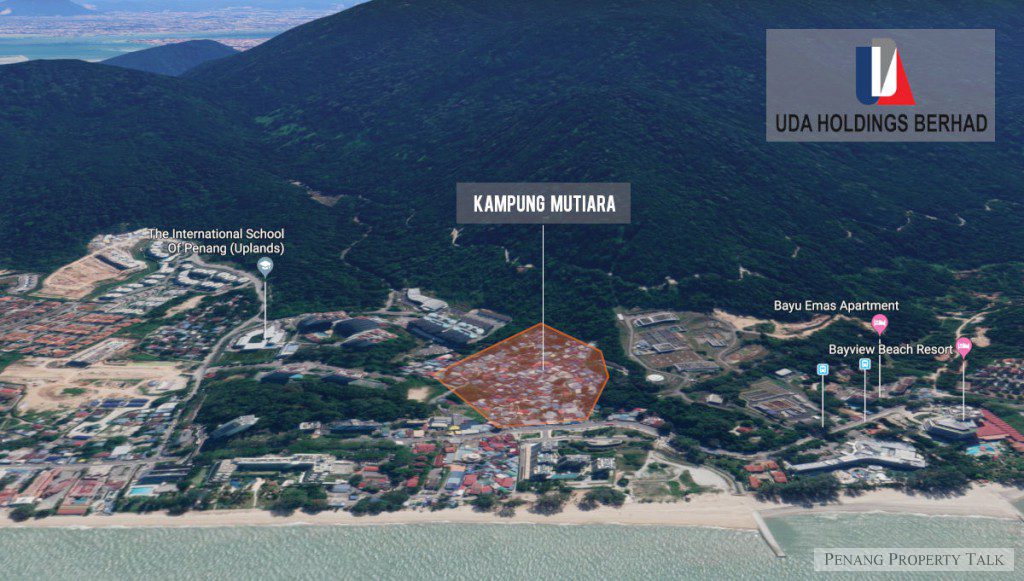 Property development and asset management company UDA Holdings Bhd (UDA) will take four years to build a housing project, comprising low-cost, affordable and medium-cost residential units in Kampung Mutiara in Batu Ferringhi near here.
Its chief executive officer, Mohd Salem Kailany said the project, comprising 1,068 residential units, which will be built on a two-hectare site vacated by villagers, will take off this year.
He said the project entails 400 low-cost flat units, 166 affordable apartment units and 502 medium-cost apartment units.
"UDA has been one of the prime movers in resolving the resettlement of residents of Kampung Mutiara residents and the surrounding areas. At the same time we have the opportunity to develop low-cost flat units, as well as affordable and medium-cost apartment units which will be opened for sale.
"Out of the 1,068 residential units, 400 flat units will be catered for the resettlement of the residents of Kampung Mutiara, Kampung Che Ahmad, Kampung Din Bamboo and Kampung Kubur. They will offered the flat units for free.
"The eligible residents have been identified in accordance with the guidelines set by the Penang government," he told reporters after the handing over ceremony of the keys to the Selasih Court, Tanjung Tokong, a temporary residence for 75 eligible residents of Kampung Mutiara, here today.
The event was officiated by Penang Deputy Chief Minister Datuk Ahmad Zakiyuddin Abdul Rahman.
The 75 residents (families) are part of the 400 residents who had been served with a court order to vacate the land to make way for the housing project to be built by UDA for them.
"The residents will be staying in a temporary housing that we provide for free until the housing project is completed. Once completed, they will get a more organised and comfortable 800-square-foot home in Kampung Mutiara, " Mohd Salem said.
He said UDA hopes the move will strengthen UDA's role as one of the Bumiputera agencies in spearheading the development of Bumiputera settlements in Penang.
"Part of the project development fund is derived from the federal government through a soft loan, while the rest from UDA own financing," he said.
Ahmad Zakiyuddin said the Penang government was grateful for UDA's cooperation in resolving the resettlement of Kampung Mutiara residents who had to be temporarily relocated so that the housing project could be implemented.
Kampung Mutiara Resident Committee chairman Rosman Zainol said the villagers thanked various quarters, especially UDA and the Penang government for relocating them in stages to a temporary accommodation for free.
Villager Mohd Sharif Din, 83, said he was happy to move to a temporary home as he had been squatting on the land for the past 30 years.
"When the Kampung Mutiara housing project is completed, I will move to my own home," he said.
Su Wahab, 60, said she was indebted to UDA and the state government for providing a temporary housing for her family for free.
"After being told that I had to move out of Kampung Mutiara I was very worried as I do not know where to go. Thanks to UDA, the Selasih Court unit is very comfortable, " she said.
Source: Bernama