First draft of Transit Oriented Development (TOD) guidelines to be ready by Q1 2020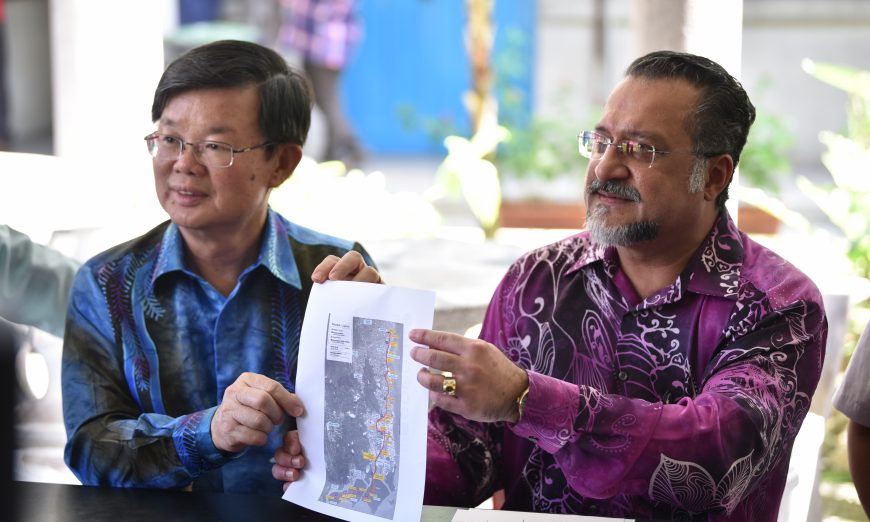 Penang State Government will establish a new guideline, Transit Oriented Development or better known as TOD in its efforts to complement and encourage housing development near Light Rapid Transit (LRT) service areas and public bus stations.
State Housing, Local Government, Town and Country Planning Committee chairman Jagdeep Singh Deo said that in line with that goal, he asked Plan Malaysia and the two local councils to draft and provide TOD guidelines for Penang.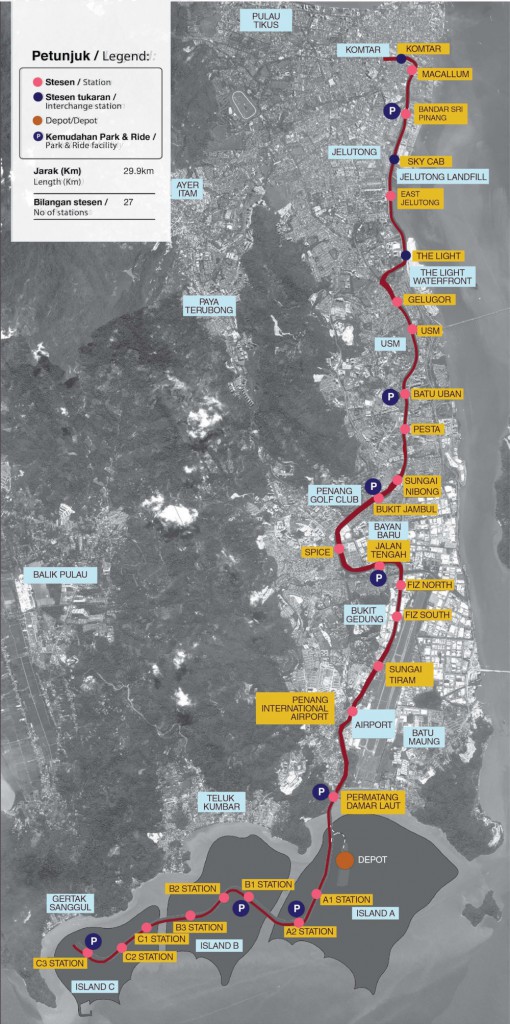 "I have directed the Penang City Council (MBPP) and Seberang Perai City Council (MBSP) to immediately prepare this draft taking into account aspects and jurisdictions of other countries that have practiced it.
"I expect both local authorities to prepare the first draft as early as the first quarter of next year (2020), so developers have time to plan for their housing project in the affected area," he told a recent media conference here.
Also present was the Chief Minister, Y.A.B. Mr. Chow Kon Yeow, Pengkalan Kota State Assemblyman, Daniel Gooi Zi Sen and Jelutong Member of Parliament, R.S.N. Rayer.
Based on the LRT development project along the Komtar line to Bayan Lepas, there are 27 main stations of Phase 1 involving the construction of 20 stations from Komtar to Island A (Penang South Reclamation project, PSR) and Phase 2 (seven stations linking islands A, B and C).
Commenting on the new guidelines to be introduced, Jagdeep said that the State Government would give priority and incentives to developers developing housing schemes using the TOD method along those lines.
"As we all know, a total of 102,335 units of low-cost (LC), low-medium cost (LMC) and affordable (RMM) houses have been achieved so far involving various stages of preparation.
"To achieve Penang 2030 Vision, I have set a new target of 180,000 LC, LMC, RMM, with the remaining 78,000 units needed to be built by 2030.
"The development of the 78,000 units will follow this guideline based method (TOD) … we will also make major adjustments to the amount of parking allowed later in encouraging the public to use public transport while reducing vehicles and carbon footprints, thus making Penang more green, safe and sustainable, "said Datuk Keramat assemblyman.
In addition, Jagdeep also expects public bus users by 2030 will increase to 30 percent on the island and 40 percent (Seberang).
"Based on the current ratio, the use of public buses is only four percent on the island and eight percent (Seberang).
"As such, we will try to identify more strategic locations for developing bus stations," he said, adding that there are 1,711 bus stations throughout Penang with 404 rapid bus services on 71 routes.
Source: Buletin Mutiara