97.7% of respondents supported Bayan Lepas LRT project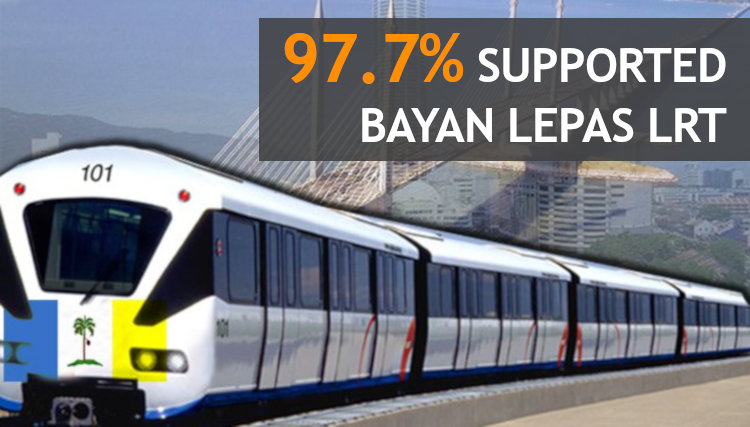 A total of 22,678 respondents or 97.7 percent of the participants in the public inspection session has supported the implementation of Bayan Lepas LRT Project.
Penang Chief Minister, Y.A.B. Mr Chow Kon Yeow said the total number of participants in the related session until November 19, 2019 (from August 19) was 23,218 respondents.
"The three-month public inspection session which ended on November 19 recently saw 23,218 respondents filling out the form (feedback provided) by APAD (Land Public Transport Agency).
"Thus, the number of respondents received is a 'measure' of support for the proposed LRT (Bayan Lepas) project," he told a press conference in Komtar.
Also present was Tourism, Arts, Culture and Heritage Exco, Yeoh Soon Hin.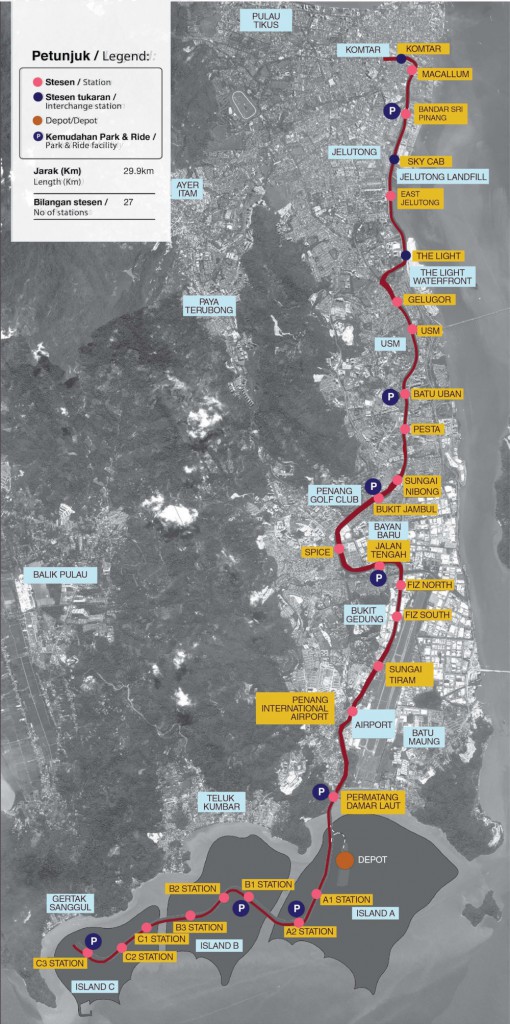 Asked about the next steps after the completion of the public review session, Kon Yeow informed that all issues raised would be given due consideration and clarification by the State Government through the project implementation partner, SRS Consortium.
"Among the issues raised are the location of the line, the distance of the station and the issue of traffic congestion during the implementation of the project … that is the common opinion raised (by the respondents).
"Instead of disagreeing with the proposal, rather they have some concern and feedback as stated (in the feedback form)," explained the Land Affairs & Development, Transportation and Communications Exco.
For the record, a public inspection session on the proposed implementation of Bayan Lepas LRT project has been held for three months beginning August 19, 2019, which is part of the conditions submitted together with the letter of approval by APAD.
The purpose of the public review session was to enable stakeholders and the public to provide views on the proposed project implementation.
Next, the applicant, the State Government, should provide clarification on the issues raised in the feedback form.
Source: Buletin Mutiara