Seberang Perai is now officially a city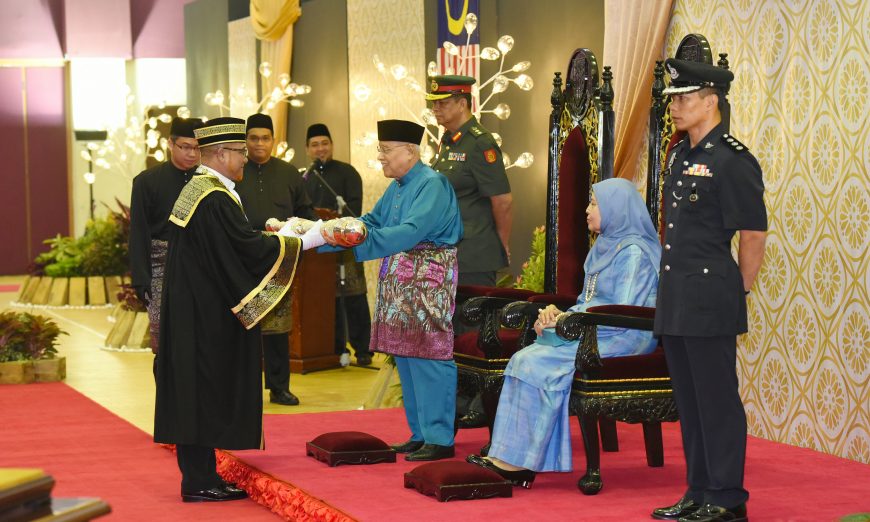 Seberang Perai became the nation's 14th city today, and its outgoing municipal council president, Datuk Rozali Mohamud, was appointed mayor.
The Seberang Perai Municipal Council (MPSP) was officially declared the Seberang Perai City Council (MBSP) by Penang Yang di-Pertua Negri Tun Abdul Rahman Abbas in conjunction with Malaysia Day.
The declaration was made during a historic ceremony at Dewan Millenium in Kepala Batas, near here.
The event kicked-off with the arrival of Abdul Rahman and his wife Toh Puan Majimor Shariff; and the singing of "Negaraku" followed by the state anthem, "Untuk Negeri Kita".
Urban Wellbeing, Housing and Local Government minister Zuraida Kamaruddin then handed over the declaration letter by Yang di-Pertuan Agong, Al-Sultan Abdullah Ri'ayatuddin Al-Mustafa Billah Shah on Seberang Perai's new city council status, to the Penang Governor.
"It has been granted by the Yang di-Pertuan Agong, Al-Sultan Abdullah Ri'ayatuddin Al-Mustafa Billah Shah, who declared, established and directed the MPSP, which… from Sept 16, 2019, will become a city called MBSP and not MPSP, with all the rights of a city," Abdul Rahman said in reading out the declaration.
Next, Chief Minister Chow Kon Yeow read out the letter of appointment of MPSP President Datuk Rozali Mohamud as Seberang Perai Mayor before the Governor.
This was followed by Rozali taking his oath as the first mayor of Seberang Perai, before being presented with the Chain of the Office and the Official Mace (Cokmar).
Speaking after the ceremony, Rozali thanked and congratulated the residents of Seberang Perai on the milestone event.
He said without the residents' cooperation, it would not have been possible for Seberang Perai to achieve its new-found city status.
"That's why I am going to announce a few goodies for the people, which includes 18 programmes and six guidelines that would give (Seberang Perai) the feel of an upgraded city.
"I am sure the incentives and programmes will fulfil the wishes of the people, as they are (the result of) townhall sessions and discussions with the people," he added.
Talk of Seberang Perai being upgraded to a city began right after the Penang Island City Council obtained its city status in 2015.
The state government's formal application for MPSP to be upgraded to a city was approved by Cabinet in May this year.
MPSP was the largest municipality in the country, administering three districts with 54 localities.
Its elevation to city status now makes Seberang Perai the country's largest city council, covering 747.8 sq km, with a population of 946,200.
With today's declaration, both local authorities in Penang are city councils.
They join 12 other cities in Malaysia: Kuala Lumpur, Ipoh, Petaling Jaya, Shah Alam, Alor Star, Johor Baru, Melaka City, Kuala Terengganu, Kota Kinabalu, Miri, Kuching North and Kuching South.
Source: NST Online