MBPP plans to build underpass at Jalan Mt Erskine and Jalan Burma intersection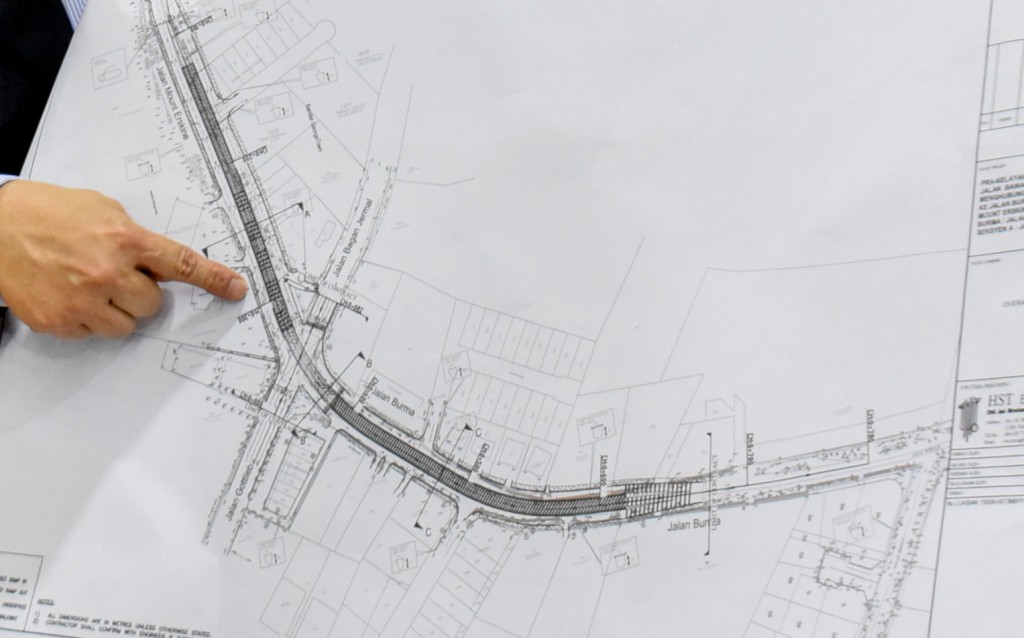 The Penang Island City Council (MBPP) is planning to build an underpass at the Jalan Mount Erskine and Jalan Burma intersection next year to tackle traffic woes.
MBPP secretary Datuk Addnan Mohd Razali said the traffic flow at the Jalan Burma/Jalan Gottlieb/Jalan Bagan Jermal/Jalan Mount Erskine is now "messy during peak hours" as there are approximately 50,000 vehicles using these roads daily.
"The project for the underpass and road widening is estimated to cost RM30 million while the cost of land acquisition is estimated at RM25 million," Addnan told a press conference today.
Also present were MBPP senior engineers Cheah Chin Kooi and Zainuddin Mohamad Shariff, MBPP engineer Yong Woo Soon and HST Engineers managing director Teh Hong Sen.
The land acquisition from Jalan Mount Erskine to Jalan Burma (till Adventist Hospital) covers a distance of 700m involving 20 lots of land (4,430sq m) – two from MBPP, two from the Federal Government and 16 from private owners.
Addnan said the process of land acquisition is being carried out by the northeast district Land Office, which is also engaged in an ongoing hearing for affected residents.
"We hope to begin work on the project next year or 2021, barring any legal matters," said Addnan, adding that the road widening process at Jalan Brown, which is part and parcel of the project, had already been completed.
Source: Buletin Mutiara