PTPTN borrower will no longer be blacklisted from buying a house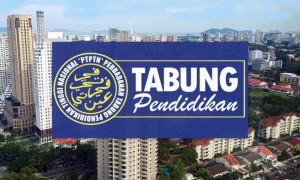 First-time homebuyers burdened with student loans will now be able to buy their own home as they will no longer be blacklisted from buying a house under the Central Credit Reference Information System (CCRIS).
"This is only for the purpose of buying homes. They cannot buy cars or anything else," said Housing and Local Government Minister Zuraida Kamaruddin.
She said borrowers could be eligible for any housing loan.
Zuraida said her ministry received approval for the exemption from the Education Ministry through the National Higher Education Fund Corporation (PTPTN).
This move will be included in the Youth Housing Policy that is expected to be launched in October, said Zuraida, adding she had discussed the matter with PTPTN chairman Wan Saiful Wan Jan.
"I called him about a month ago when I was in the process of finding solutions for end-financing packages for homes," she said after attending the briefing on the Hi Home property conference to be held on July 25.
The conference will feature a three-month online property expo on www.hihomes.my, which highlights about 100 housing developments, 50% of which are listed under affordable housing.
The expo ends on Oct 31.
Meanwhile, Zuraida said the stalled affordable housing project under Perbadanan PR1MA Malaysia (PR1MA) in Rantau, Negri Sembilan, will be completed by its deadline of May 2020.
She said PR1MA was conducting due diligence and streamlining its processes with the ministry.
She said work on the Rantau project could start again soon as payments to contractors had been made.
"The team has discussed the solutions, which will be presented some time this week before they are executed next week," Zuraida said.
It was reported that work on PR1MA homes in Rantau had stopped as contractors claimed they were not being paid, while homebuyers had already started servicing their loans.
Source: TheStar.com.my