Mahsuri flats to be torn down under Penang's urban regeneration initiative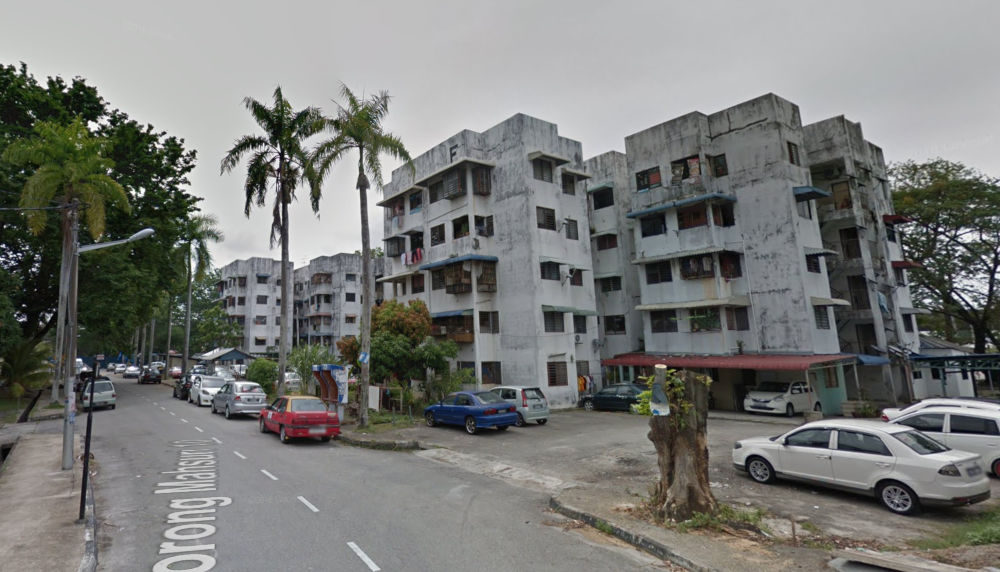 The Penang government has decided to proceed with the rejuvenation of the '5 Point Blocks' flats in Lorong Mahsuri 10, Bayan Baru.
State Local Government, Housing, Town and Country Planning Committee chairman Jagdeep Singh Deo said the decision to amend the existing laws or enacting a new law with regard to urban regeneration programme must be made.
"It will be tabled to the National Land Council next month (August). The reason is to get a clear understanding of the law concerning urban regeneration programme.
"In the meantime, we will go ahead with our first urban regeneration project – the '5 Point Blocks' flats in Lorong Mahsuri 10 – using an alternative option based on the existing laws that we have.
"We have discussed our decision (to proceed with the regeneration of the '5 Point Blocks' flats) with the legal advisors to get their views.
"A three-year timeline flow chart has been drawn and hopefully by the end of the third year, the newly-rejuvenated flats will be ready," Jagdeep told a press conference at his office in Komtar today.
Jagdeep showed the flow chart to the media during the press conference; which include re-surveying the demography of the project, appointing a property consultant to compile the list of unit owners, submitting planning permission and building plans, obtaining Certificate of Completion and Compliance (CCC) and delivering vacant possession with strata title.
The entire process is scheduled to complete three years from now.
"We have discussed with the residents of '5 Point Blocks' flats. We are at the advanced stage of discussion.
"The response is very good with over 90% of them agreeable to the urban regeneration programme," he said.
He added that the '5 Point Blocks' flats have 300 units, ranging in sizes from 256sq ft to 429sq ft, now.
"The plan is to tear them down in stages and build 1,150 units on the same site – 345 units of low medium-cost units (700sq ft) and 805 affordable housing units (850sq ft).
"Each LMC unit is priced at RM72,500 while the affordable housing unit at RM300,000. Each unit comes with a parking lot.
"Currently, there is no parking lot allocated for each unit," he said.
Jagdeep said that the unit owners and Penang Development Corporation (PDC) would have to sign the conditional Sale and Purchase Agreement (SPA) and Transfer in escrow; and that each unit owner would get an LMC unit as compensation.
"They will also be given the option and privilege to upgrade to the affordable housing units by topping up the amount," he said.
Jagdeep said the state had also identified four other old housing schemes to undergo urban regeneration.
They are the Rifle Range Flats, Taman Free School Flats, Mak Mandin Flats and Jalan Siakap Flats.
Source: Buletin Mutiara