Ideal Property Group ventured into 88-acre integrated development in Balik Pulau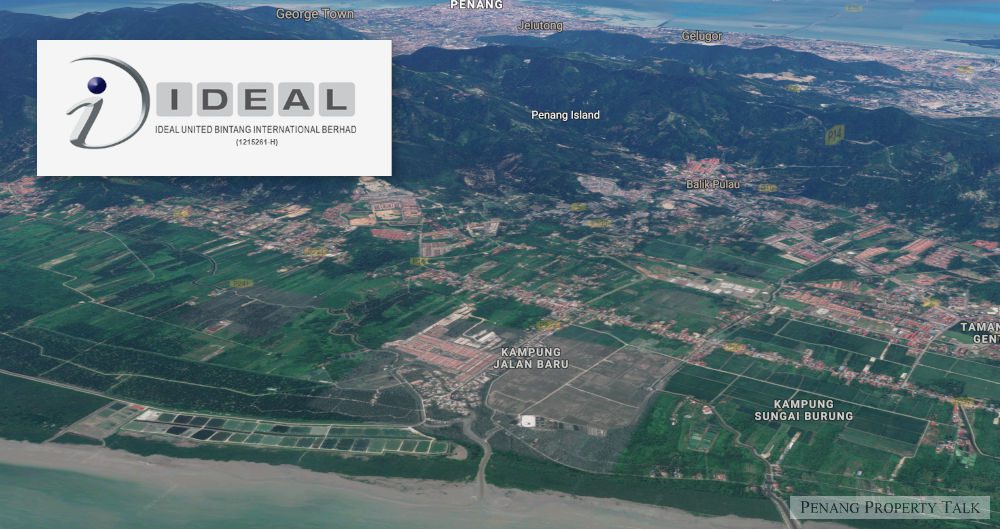 Ideal United Bintang International Berhad (IUBIB) had on July 9, 2019 submitted to Bursa Malaysia, announcing the acquisition by IUBIB of the 100% equity interest in Ideal Greencity Sdn. Bhd. ('Ideal Greencity"). The 100% equity interest which comprises a total of 1,000,000 ordinary shares of RM1.00 each, was purchased for a total of RM994,000 with internally generated funds.
Following this acquisition, the new subsidiary, Ideal Greencity had ventured into property development activities. Its major upcoming project is a joint venture development project with Koperasi Kampung Melayu Balik Pulau Berhad, to develop 5 parcels of land measuring approximately 88.45 acres situated in Balik Pulau, Penang. This proposed integrated development will comprise of a resort/ hotel, 320 units of condominium, 360 units of low costs apartments, 67 units of double storey bungalow, 216 units of double storey semi detached houses, 222 units of double storey terrace houses, a private hospital, 24 units of retail shop and bazaar.
The proposed development is expected to carry a Gross Development Value ("GDV") of approximately RM600 million over a period of 10 years. With this new injection of a wholly- owned subsidiary company into the Group, Ideal Greencity will be a new addition to the Group's existing 7 development projects with a total GDV of 4.062b. The acquisition of Ideal Greencity is expected to contribute positively to the IUBIB Group in the long term.
Currently, 3 existing affordable housing projects undertaken by the Group are namely, One Foresta, Forestville and I-Santorini. These affordable housing projects which carries a total GDV of RM1.97b has received strong demands from purchasers and are now averagely 90% sold for each projects. Located in the established neighbourhood of Bayan Lepas and Tanjung Tokong respectively, the 3 projects have proven to be a popular catch amongst purchasers given its location and affordable pricing. Unbilled sales and remaining unsold GDV for the 1st quarter of 2019 stands at RM613m.
Meanwhile, 4 other projects within IUBIB Group had just entered into initial development stage and have achieved approximately 15% completion. Priced at an average of RM450,000 to RM600,000 per unit , these projects are located at strategic location within South West of Penang. The development projects which mostly comprise of apartment/condo units, landed houses, shoplots and office units, brings a total GDV of RM1.56b.